Kanban Boards (Old UI)
Kanban Boards is an extension of Copado Plan application designed to optimize your workflow. Kanban Boards allows you to visualize almost any Salesforce record (e.g. User Stories, Sprints, Releases, Opportunity...), sticking to the Agile development concept.
As of Copado V9.0, Kanban boards is displayed in Lightning Experience, and the Kanban board view and the create/edit a Kanban board view have been renewed to improve the user interface.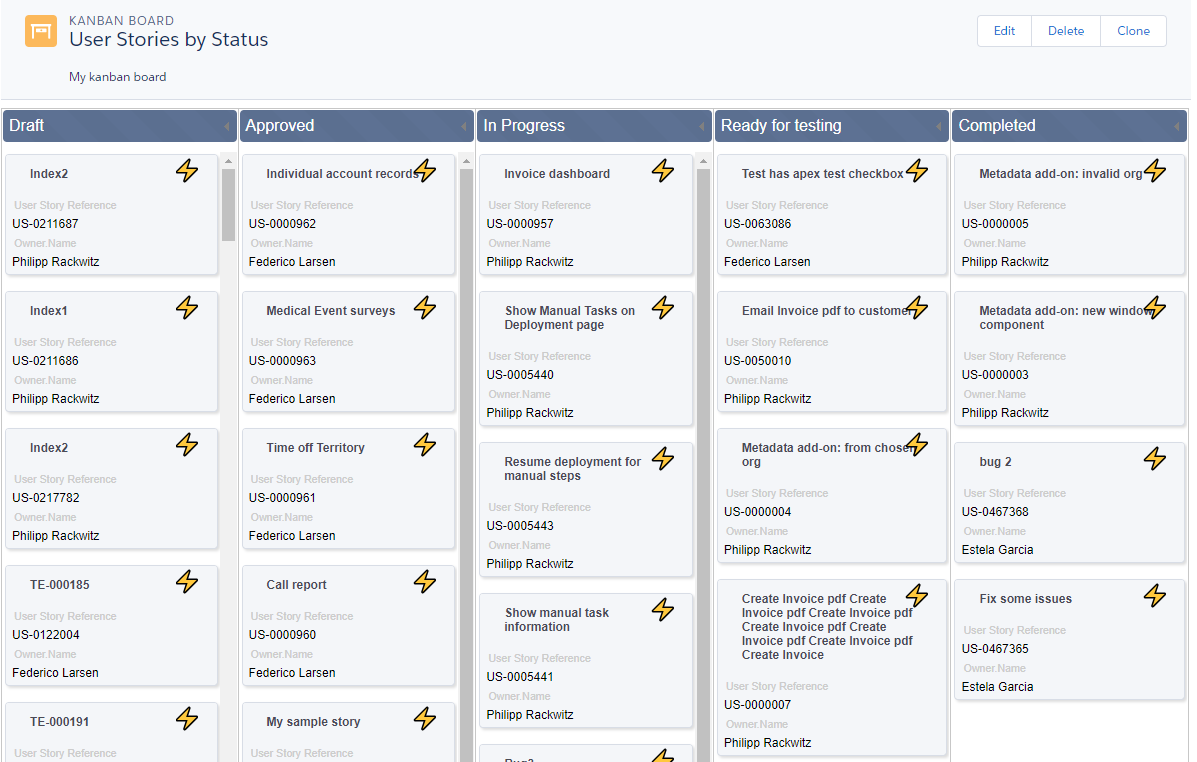 How Does It Work?
Kanban Boards is set up within the Copado Plan application. It offers a visualization of any object and classifies the records distributed among different columns. Different records can be filtered to be shown on the board, therefore different boards can be created at the same time.
Kanban Boards allows the possibility of updating records' 'update field' with just a drag & drop action as well as accessing them directly. This extends standard Salesforce functionalities that are not even related to Copado Plan application, such as updating opportunities or accounts, reassigning ownership of records, etc.
How to Set It Up?
Setup steps
 Define Board columns: You can add rows from the Field to read/update (if it is a picklist) or from the SOQL query defined in the Columns from SOQL field (if it is a lookup field). Dragging the columns vertically will reorder them, and unchecking a column will hide it.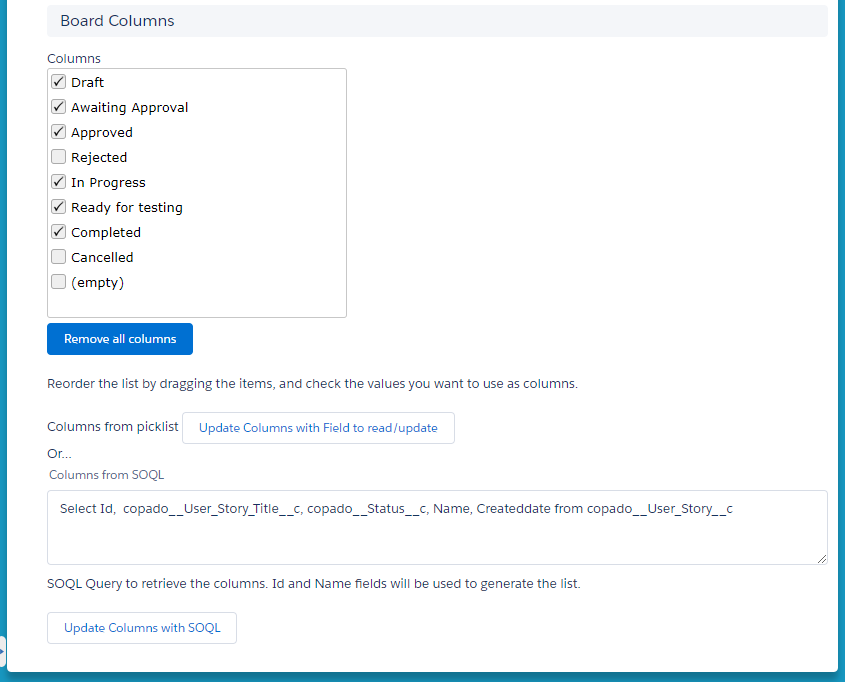 By clicking on Update Columns with Field to read/update or clicking on Update Columns with SOQL when a query has been provided, the Columns field will be updated.
---
---