Commit Changes on the Snapshot Differences Page
If you are working with snapshot differences using a Salesforce org as a source, you can use the Commit Changes button in the Snapshot Differences record to commit the differences on a user story once they have been calculated.
To do this, follow the steps below:
Navigate to an existing Snapshot Differences record or create a new one.
Click on Calculate Differences.
Once the calculation is completed, select the metadata components you want to commit and click on Commit Changes: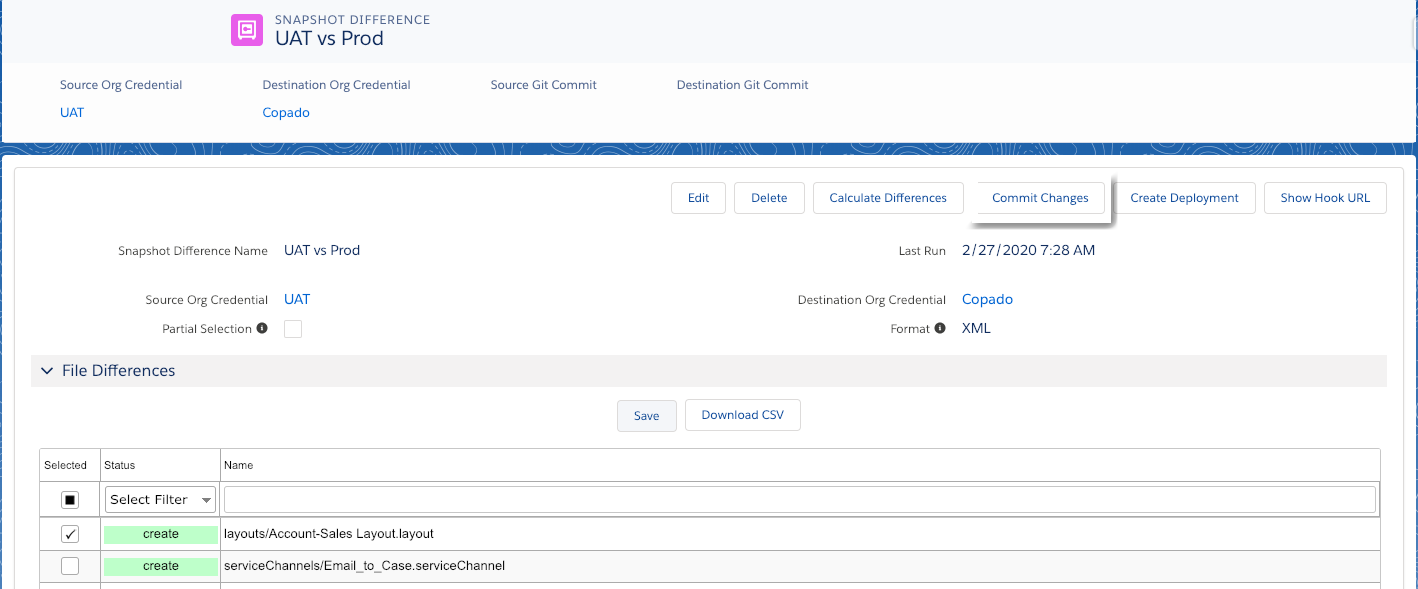 On the Commit Changes modal, select the user story where you want to commit the changes.
The environment of the user story you select must be exactly the same as the source environment of the current Snapshot Differences record.

Once you select the user story, click on Go to Commit Page. You will be redirected to the Commit Changes page, where the metadata components you selected in a previous step will be preselected:

You can just do your commit without changing anything.
---
---