Epics
Overview
An epic is a collection of user stories with a unified goal. Epics are almost always delivered over a set of sprints.
Epics are a helpful way to organize your work and to create a hierarchy. The idea is to break work down into smaller pieces so that large projects can get done and you can deliver value to your customers on a regular basis. Epics help teams break their work down while continuing to work towards a bigger goal.
Create an Epic
Epics are always created at the beginning of a project when only the high-level details are available but not the drill-down specifics. To create an epic:
Go to App Launcher > Epics.
Click New.
Enter all the details in the modal and click Save.
Label

Description

Epic Title

Provide a relevant title for your epic, for example, Community Page Enhancement.

Epic Ref

Reference number for your epic that's automatically populated.

Application

Name of the application or the parent of this epic.

Status

Current status of the epic:

Draft
Planned
In Progress
Completed
Cancelled

Release

Release related to the epic.

Cancelled Reason

The reason for cancellation, if you've marked the status as Cancelled.

Description

Short description of the epic.

Technical Assumptions

Mention the technical details of your epic.
Edit an Epic
Go to App Launcher > Epics.
Enter the epic title or select View All from the drop-down to look for your Epic.
Click on the Epic Ref link to open the Epic.
Review all the details and click on the edit icon to edit the value.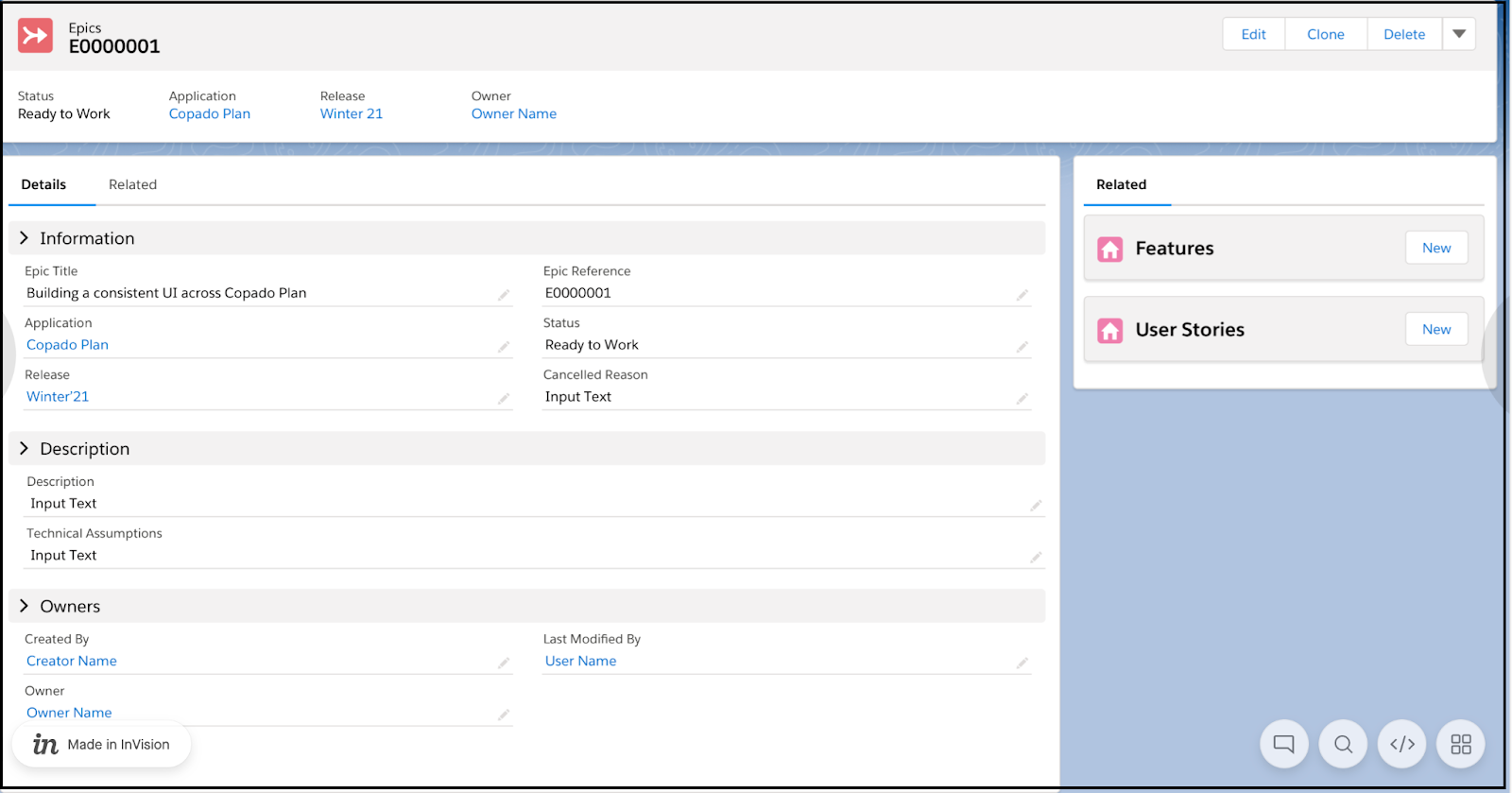 See Also
---
---