Data Deployment Wizard
As part of Copado Data Deploy, Copado has included a new option in the Deployment wizard that allows you to easily deploy data templates.
Follow the steps below to create a data deployment using the wizard:
Navigate to the Deployments tab and click on New.
Select Data from the available options:
Give your deployment a name and select a source. You can type the org name in the Search bar or select one org from the list of available options:
Next, select a destination environment and click on Confirm Target to move to the next step:
Select a data template and click on Confirm Selection. You can choose one from the list of available options or type in the name of the data template you want to deploy in the Search bar:
On this screen, you can also hover over the org credentials selected as source and target to get more details or click on them to navigate to the Org Credential record:
Finally, you will get to the Deployment Overview screen, where you can see a summary of your deployment and confirm everything is correct before you trigger it.

You can also click on the selected data template to open it in a new tab or navigate to the data template org by clicking on the template source org name:


Click on Start Deployment and you will be taken to the deployment progress screen:
If your deployment has been successful, a screen with a summary of your deployment will be displayed: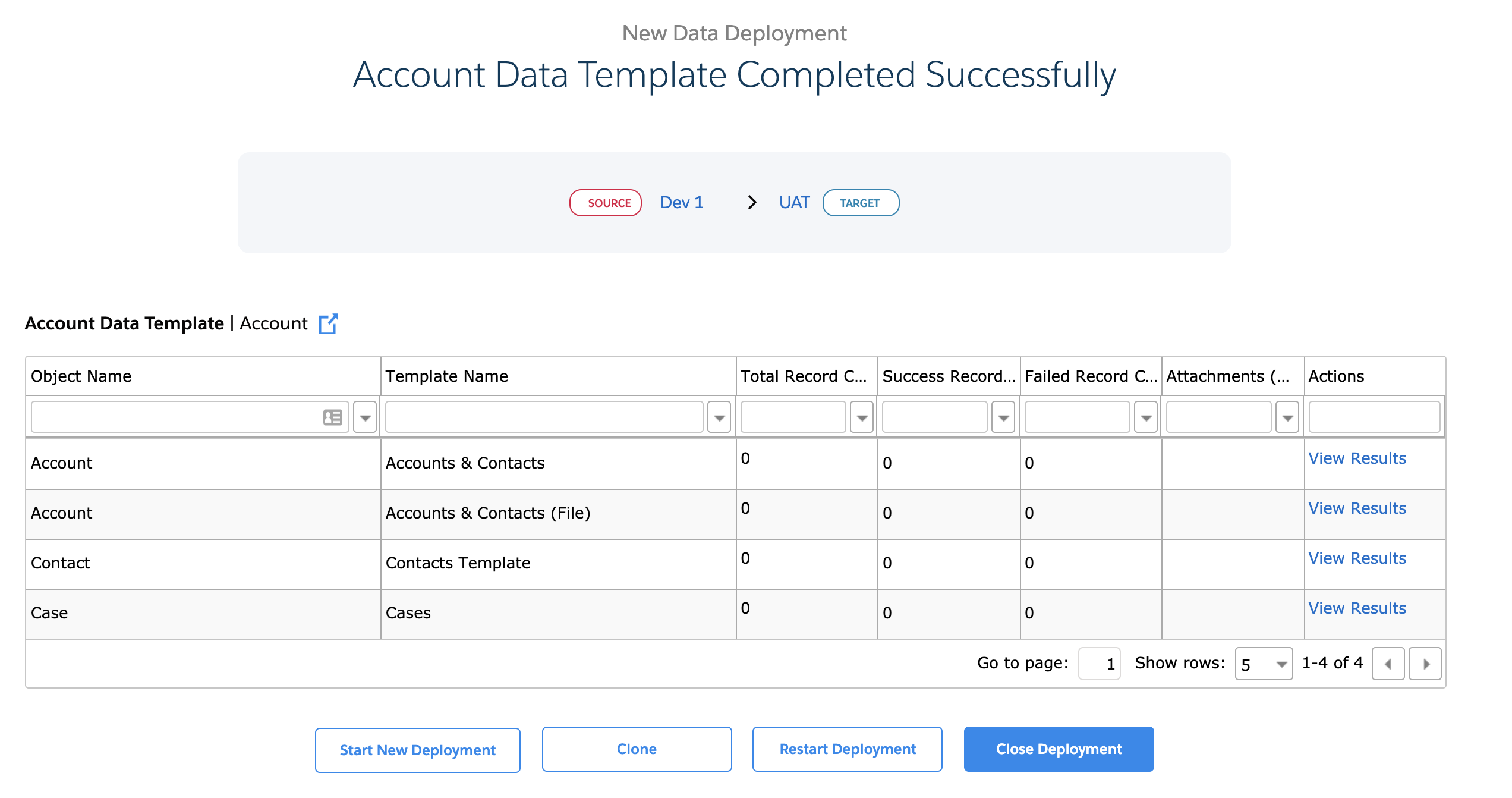 Otherwise, if your deployment has failed, you will get to the Deployment Failed screen where you can get more details about the error:
In this screen, you can find the Restart Deployment button. Once you have fixed the deployment error, you can click on this button to quickly restart your deployment.
---
---