Pipeline Manager
The Pipeline Manager enhances the functionality of the Release Management page and incorporates a wizard to quickly set up Copado. Just follow the wizard steps to allow Copado to assign Copado licenses, connect the Git Repository and automatically create the Pipeline, Git Snapshot records and Git branches for you.
You can access the Pipeline Manager page in two ways:
From the Copado Developer app or Copado Release Manager, navigate to the Pipeline Manager tab.
From the Pipeline record, click on the Pipeline Manager link in the Manage Releases field.
After accessing the pipeline manager, you can:
View your Pipeline Diagram and easily add new environments to the pipeline by following a wizard.
From the Pipeline Diagram page, click on Manager to open the Pipeline Manager page.
See at a glance the user stories ahead and behind count in all environments. Same as v12, the calculation logic of the page is based on User Stories.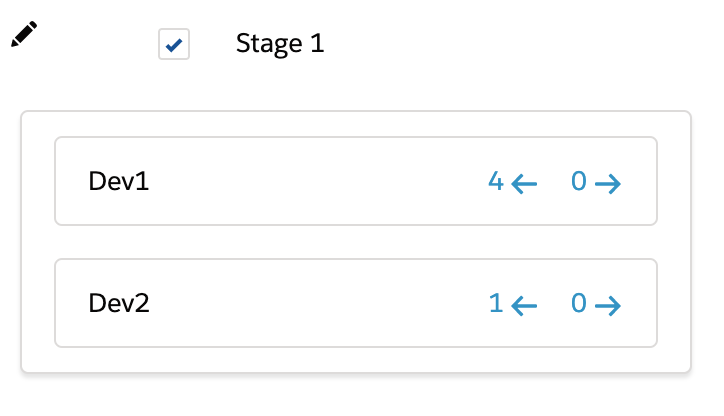 Group your environments in stages. A stage is a visual grouping of environments based on their distance to the last environment in the pipeline. Stages can be renamed at your choice and can be hidden by unchecking the checkbox next to their name.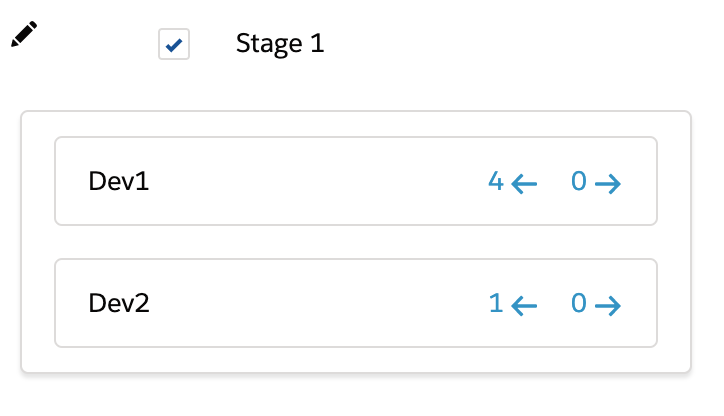 Use quick filters to find the user stories to deploy. Click on Filters and set filters to display only the user stories that meet your filter's criteria.
If you mark the Show Pending Approvals checkbox, a stamp icon with the number of user stories that are waiting on an approval process in each environment will be displayed.

---
---