Introduction to Copado Essentials
Overview
Since we all know that the hardest part of building on Salesforce is managing deployments, Copado is happy to present the solution to make Salesforce deployments fast, simple and intuitive: Copado Essentials. 
You can deploy changes directly from one org to another or use work items to move them across a pipeline. Work items are very useful and help formulate a consistent release process with good control and governance when you have large and complex teams.  Take a quick look of the overall deployment process using Copado Essentials: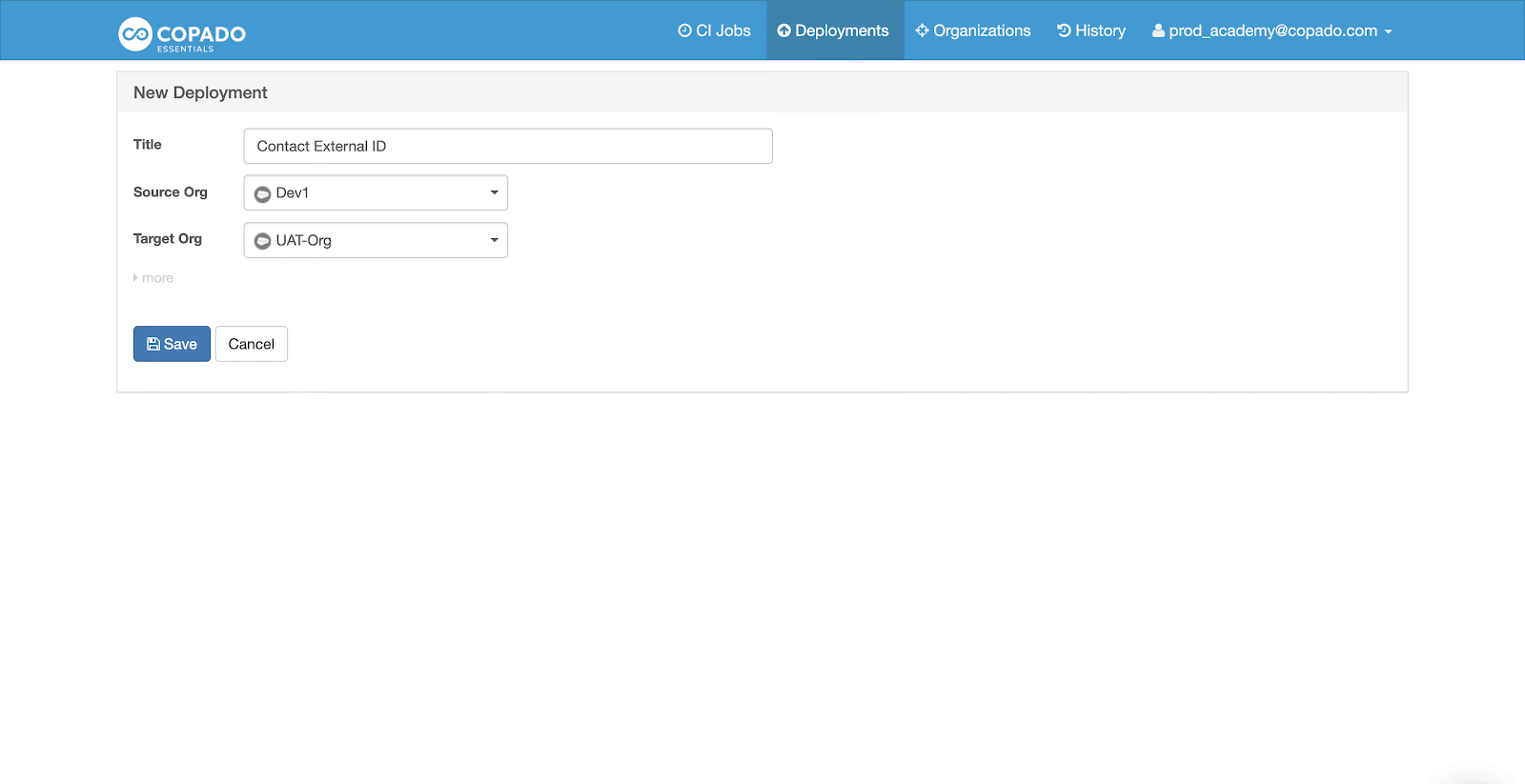 Benefits
Deploy across unrelated organizations including production orgs, sandboxes and developer edition orgs.
Version control and backup of your metadata.
Continuous Integration and automation of your deployments.
Line-by-line code review in which every member in your team is in sync with the changes in progress.
Clone and reuse inbound change sets with just one click.  
Fast metadata selection with smart filtering and grouping.
100% Cloud based.

Log in and get started in minutes for free. For more information about this product, review Copado Essentials documentation.
---
---