Kanban Overview
Kanban is a popular Agile framework which requires a high level of communication and transparency within the team. The Kanban methodology is less structured than Scrum and it is based on a JIT (Just-In-Time) approach and incremental improvements, where all the work is organized on a Kanban board.
Kanban's basic concepts are the following:
Kanban Board: A Kanban board is a tool that helps you visualize Salesforce records distributed among different columns as well as filter them to fit your needs.
WIP (Work In Progress): This option allows you to optimize the flow of work items. For more information, check out the article Work in Progress.
Kanban boards is set up within Copado Change Management's application. You can visualize any Salesforce object sticking to the Agile development concept, and see records classified and distributed among different columns. You can create different Views that filter cards based on different criteria, according to your needs.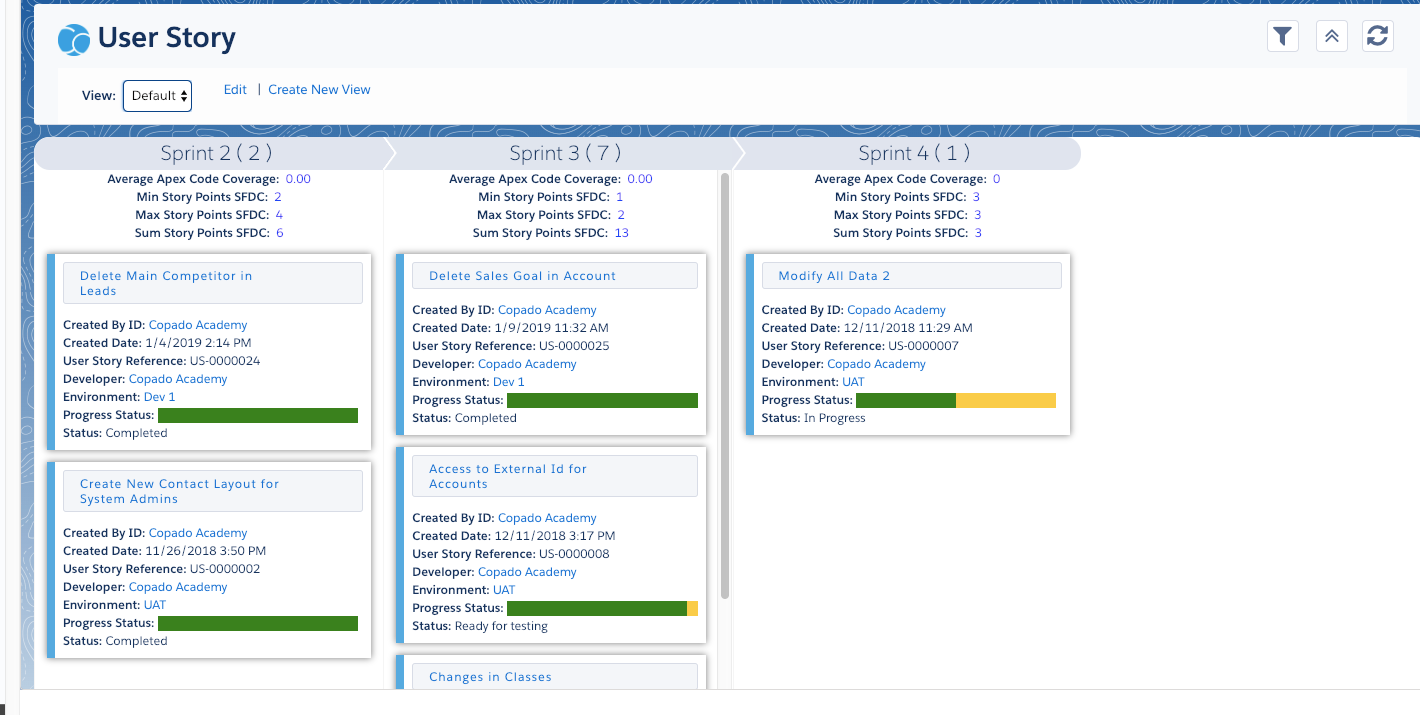 With Kanban boards, you can update the records' 'update field' with just a drag & drop action as well as access them directly. This extends standard Salesforce functionalities that are not even related to Copado Change Management's application, such as updating opportunities and accounts or reassigning ownership of records.
For more information about Kanban boards and the step-by-step process to create a Kanban board, check out the article Kanban Board Set Up.
---
---