How to Create a New Repository
In the upper-right corner of any page, use the + drop-down menu, and click on New repository: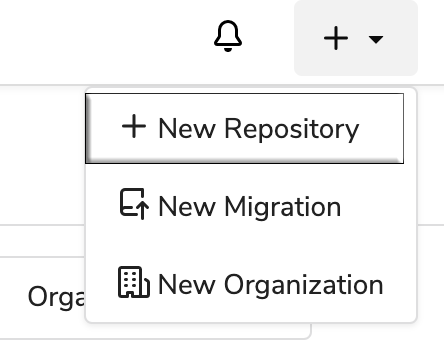 Select the repository Owner (either a user or an organization).
Give your repository a short and memorable Name. For example, My-awesome-repo.
If you want your repository to be private, flag the Visibility checkbox. 
Public repositories, those with the Visibility checkbox unchecked, will not be available to the public internet. They'll be available to everyone within your Copado Version Control instance.
Optionally, add a Description for your repository. For example, My first repository on Copado Version Control.
Select a .gitignore template from the drop-down list. 
If you want to indicate a license for your repository, select one from the drop-down list. This is not mandatory.
If you want to initialize your repository upon creation, select Initialize Repository (Adds .gitignore, License and README).
When ready, click on Create Repository.
---
---