How to Create a Compliance Rule
A compliance rule is a compilation of criteria, which are a collection of statements and the logic that is considered by Copado's scanner when a compliance scan is executed. To learn more about rule criteria and how to add them to a compliance rule, check out the article How to Add Rule Criteria to a Compliance Rule.
In order to create a compliance rule follow the steps below:
Open Copado Compliance Hub.
Navigate to the Compliance Rules tab and click on New:

Select a record type:

Fill in the Information section:

Provide a Compliance Rule Name.
Select the Severity.

Critical
High
Low
Medium

Select the Action.

Abort Process: Copado will send an alert, and the process will be interrupted.
Continue with alert: Copado will send an alert, but the process won't be interrupted.
Document Only: An attachment with the details will be added to the Compliance Findings related list, and no alert will be sent.

Set to true the Active checkbox.
Type in an error message. This message is displayed when the rule is triggered.

Fill in the Criteria section:

Select the Metadata Type.
Select the Record Count Criteria.
Select a Matching Criteria. This will be the operator between Record Count Criteria and Record Count.
Provide the Record Count.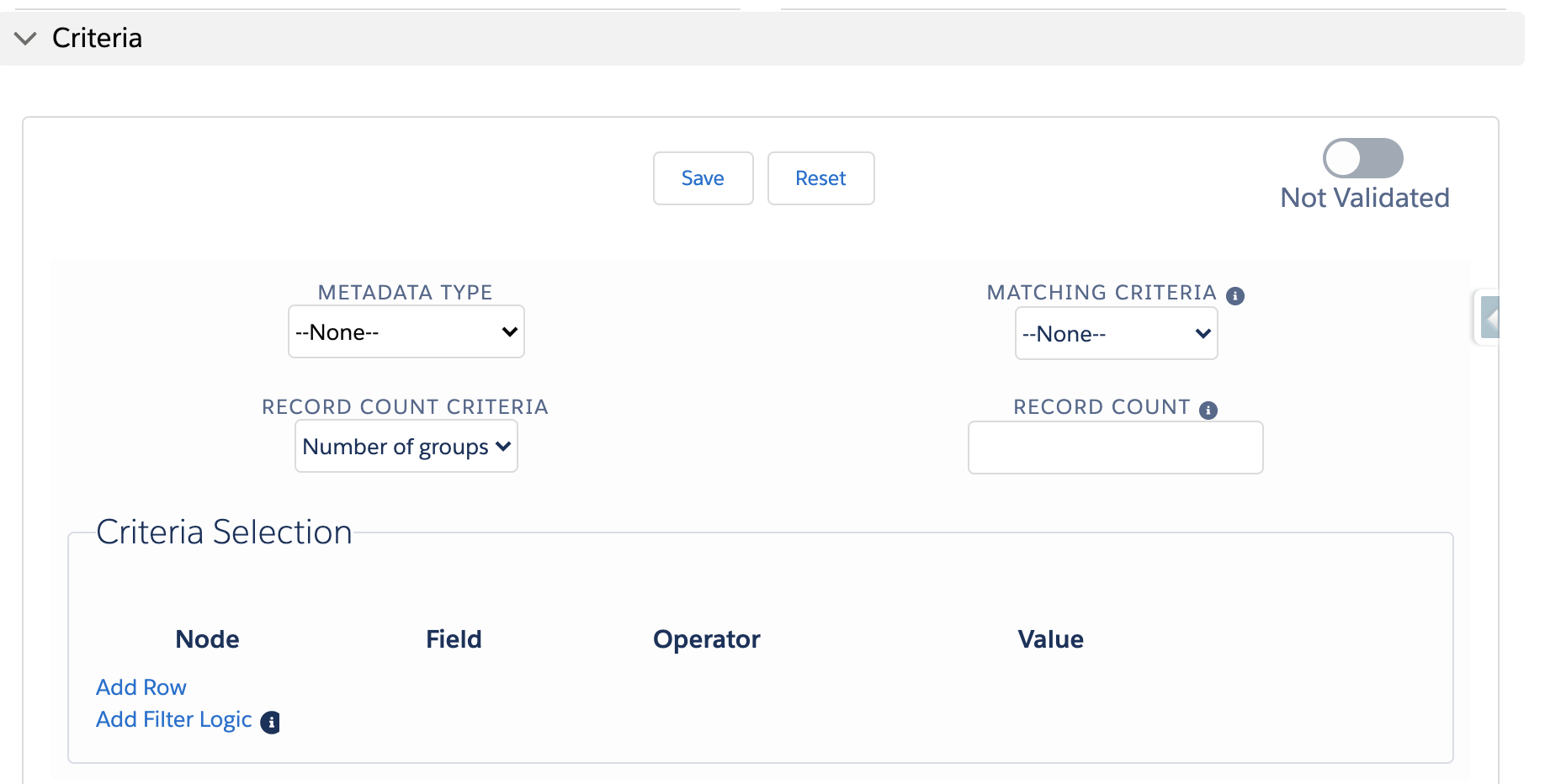 Save.
---
---