Job Template Overview
A job template is a reusable template with a list of steps that can be executed as part of different processes such as a commit, a promotion or a deployment. Job templates are used to execute the different Copado job actions.
Let's take a look at a job template and describe the different tabs and information you can find:
Details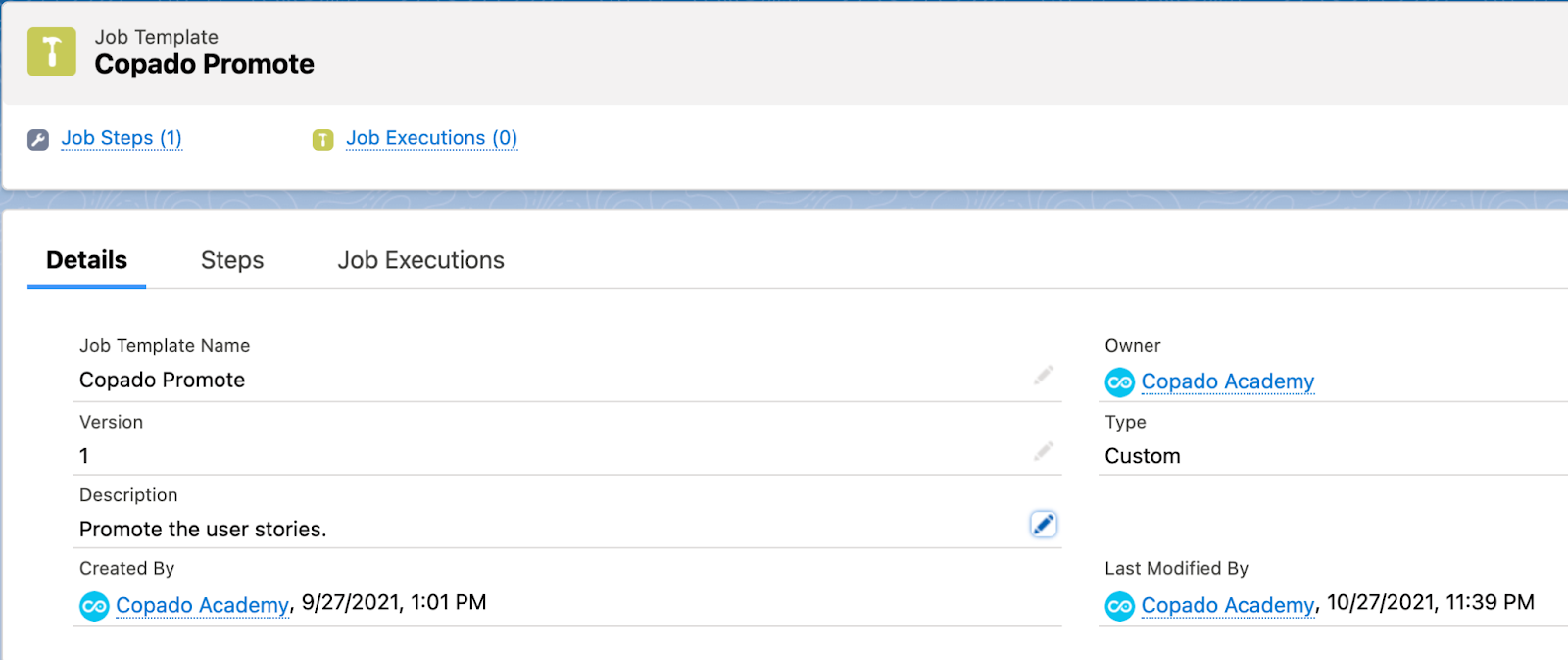 The Details tab includes relevant information about your job template, such as the name, the version and the description.
Steps

The Steps tab contains the different steps the job template needs to execute. You can see the step name, the type and the order in which the step will be executed.
You can add three different step types:
Job Execution

Copado creates a Job Execution record every time a template is executed. In the Job Execution tab, you can see all the job executions for a particular template, the execution status, the callback (i.e., the action that has been executed) and the alias of the user who performed the execution. 
You can also navigate to the Job Execution record to get more information about the execution and navigate from there to the corresponding Result record, where you can review the logs.
Now that you know what a job template is, review the article How to Execute a Job Template to learn how to execute a template.
---
---