How to Add Webhooks to the Repository
On the Dashboard home page, select Repository on the right panel. 

Click on the repository where you want to add the webhook. 
Click on Settings and then select Webhooks.
Click on Add Webhooks.
Select Gitea.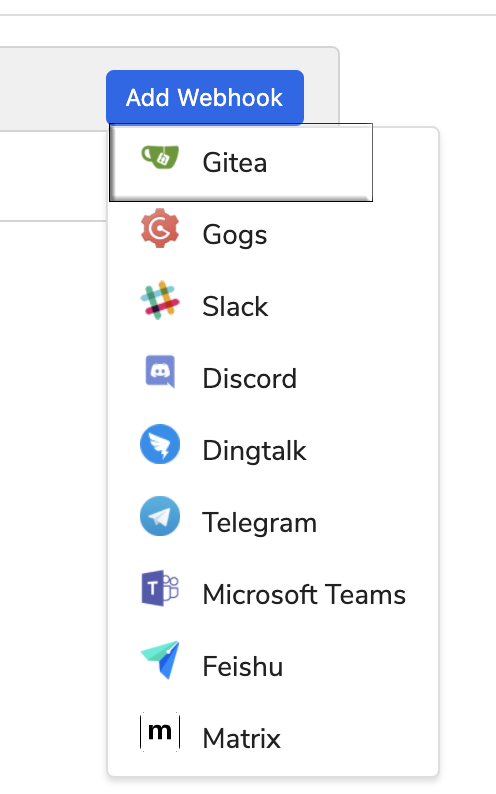 Enter your webhook details.
Select Custom Events to identify the webhooks events you want to create.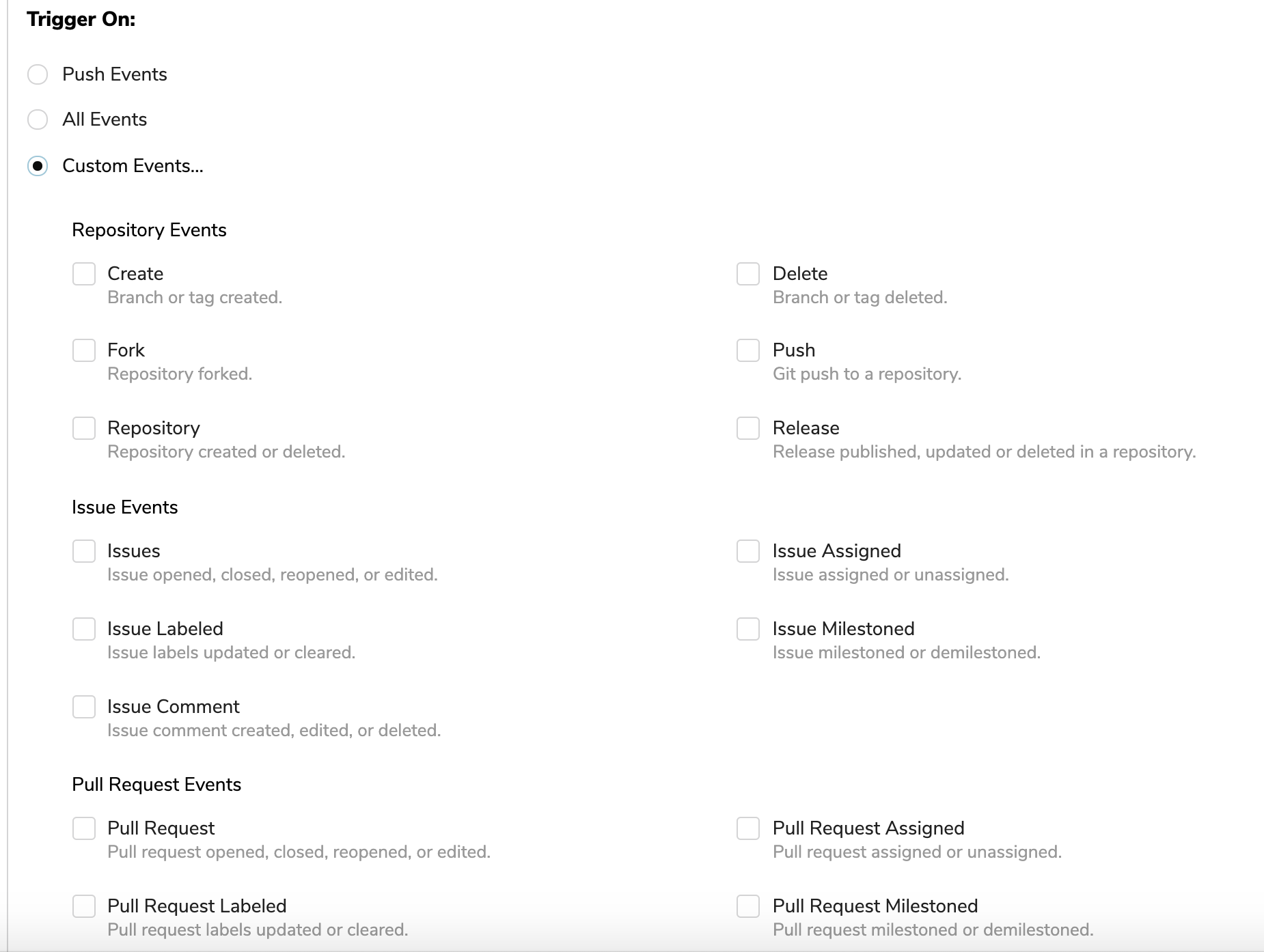 When ready, click on Add Webhook. 
---
---