Introduction to Copado Analytics
Overview
Copado Analytics enables your teams to measure the performance of your Salesforce implementations and improve your DevOps processes with data-driven feedback. Key metrics enable your teams to quickly identify trends and areas for improvement so that you can drive better decisions about work both planned and in progress.
Let's take a look at the benefits that this feature can provide to your team.
Benefits of Copado Analytics
Improve the way your teams work. Key trends found in development data can indicate where productivity, quality of work, and value delivery can be improved.
Spot complex, inefficient, and manual actions in the development lifecycle.
Understand why work may be off track, how much capacity your teams have, and how long it takes to deliver features.
Advanced analytics all built into the CI/CD pipeline to proactively identify performance inhibitors.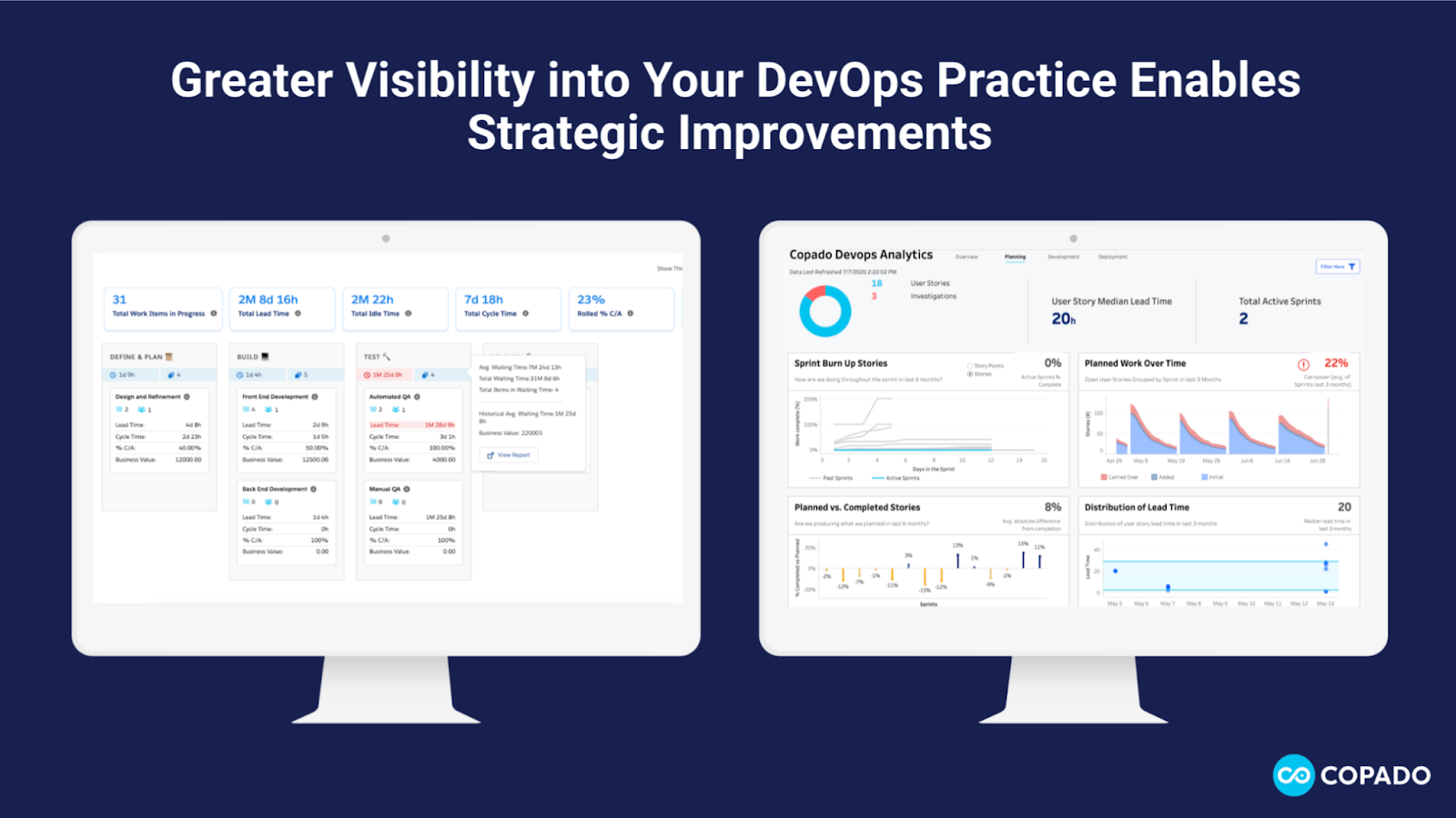 For more specifications about this feature, check out the article Copado Analytics.
If you have not installed yet these packages, follow the relevant installation instructions:
---
---