Introduction to Job Engine
Introduction
Copado's Job Engine enables you to commit, promote and deploy changes across the different environments in your pipeline as part of your Multi-Cloud DevOps process. 
The Job Engine feature consists of three main objects:
Job Template: A job template is a reusable template with a list of steps that can be executed as part of different processes such as a commit, a promotion or a deployment. A job template can be executed manually or programmatically to accomplish a series of tasks like for example running a test or validation in an external system, deploying changes to any cloud application, syncing data and more. Job templates can be linked to a pipeline or an environment.
Job Execution: A job execution is a representation of a job template execution at a given point in time.
Job Step: A job step is a task that is performed as a result of a job template execution. Copado supports three types of steps:
| | |
| --- | --- |
| Step Type | Description |
| Flow | Use this step to execute a Salesforce flow. |
| Function | Use this step to execute a function. |
| Manual | Use this step to execute a manual task. |
Let's take a closer look at the relationship between these three objects: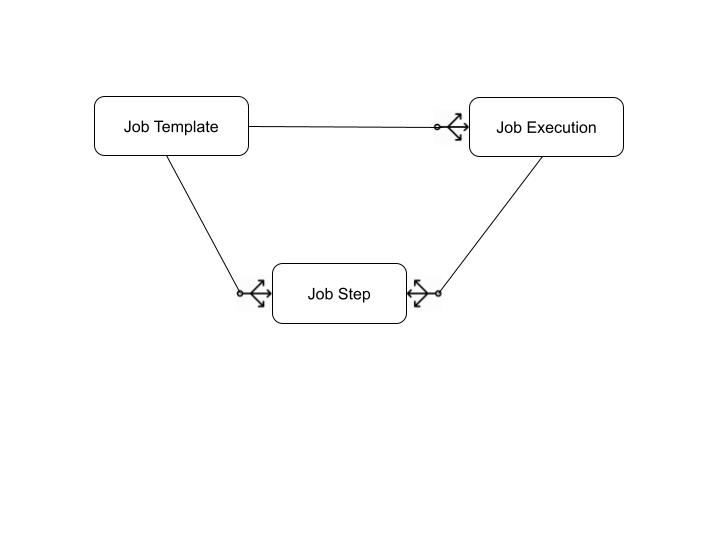 As shown in the diagram above, a job template can have multiple steps that will vary depending on the tasks you want to perform. Every time a job template is run, a Job Execution record is generated and linked to that job template. Hence, a job template can have multiple job executions. In turn, a job execution can have several job steps, the same as those included in the job template that triggered the execution.
Permissions & Licenses Required to Work with Job Engine
Now that you have an idea about what the Copado job engine is, what do you need to start using this feature? You need the following licenses and permissions:
The Copado User and Job Engine permission sets.
An Admin or User license. The Admin license is required to build the pipeline and deploy to production. If you just want to commit and promote to other environments that are not production, a User license is enough.
An API key.
---
---