How Can I Monitor Changes in Production with Copado?
Keeping a close eye on your production org is really important. Even if it goes against the best practices of release management processes, you may occasionally find yourself making changes directly in production, and having a tool to keep track of and monitor these changes is exactly what you need.
Copado's Git Snapshot feature allows you to automatically perform a backup of your production org on a frequent basis that you can specify. You can schedule a snapshot of your production org on a daily or weekly basis.
Every time a snapshot is executed, Copado creates a commit record. If there are no changes compared to the latest snapshot of your production org, the status of the commit will be set to No changes. However, if you have recently implemented any changes in production, the status of the snapshot will be set to Complete, and a commit id will be populated: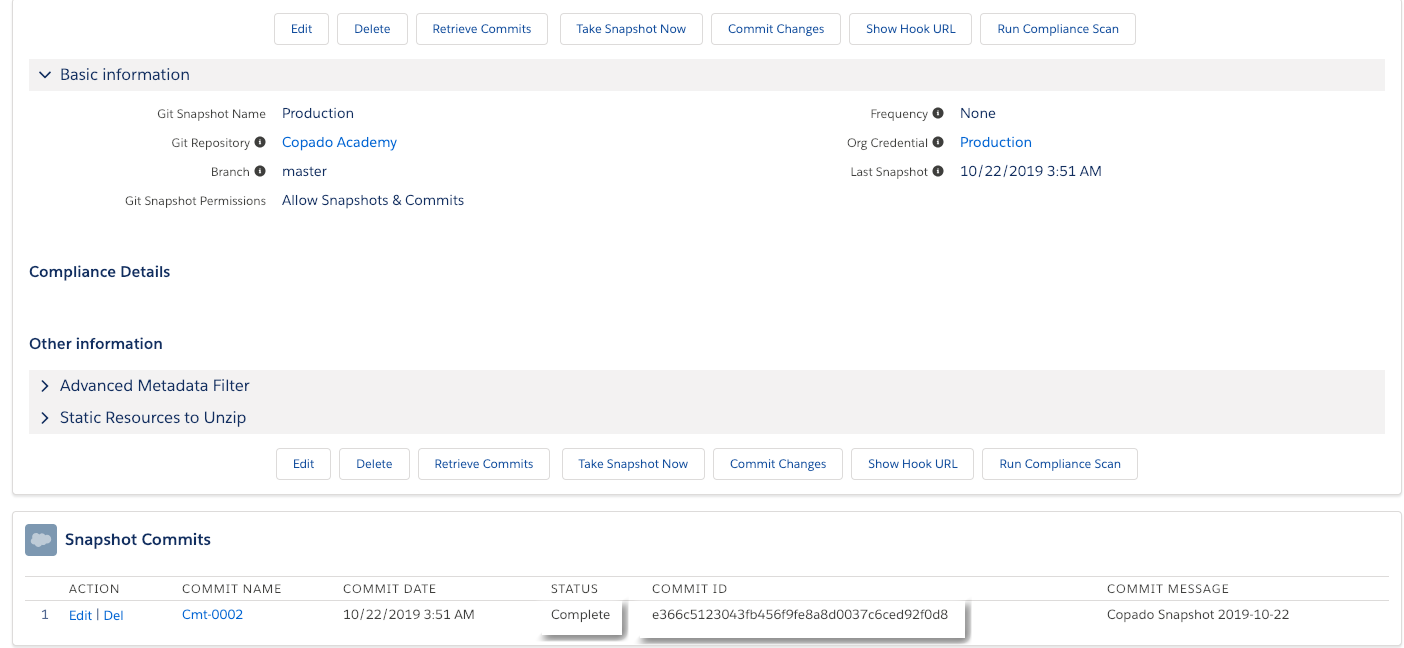 If you want to be notified whenever there is a change, you can set up a workflow email alert so that you receive an email every time a commit record with a commit id value is generated in production.
Now that you know how you can be alerted when there is a change in your production org, you might be wondering how you can see the changes that were made. You can easily see these changes by navigating to the commit and clicking on the View in Git link: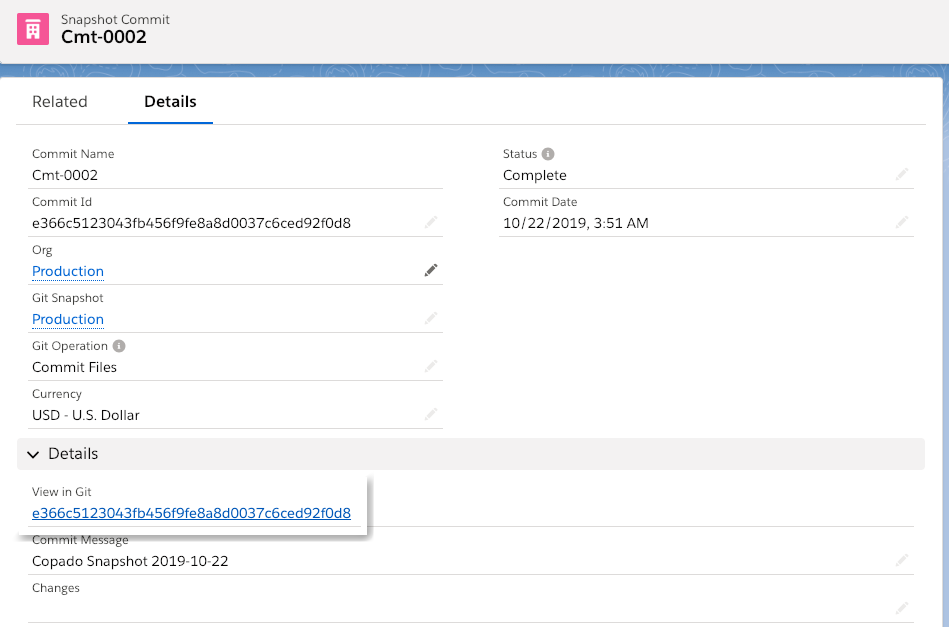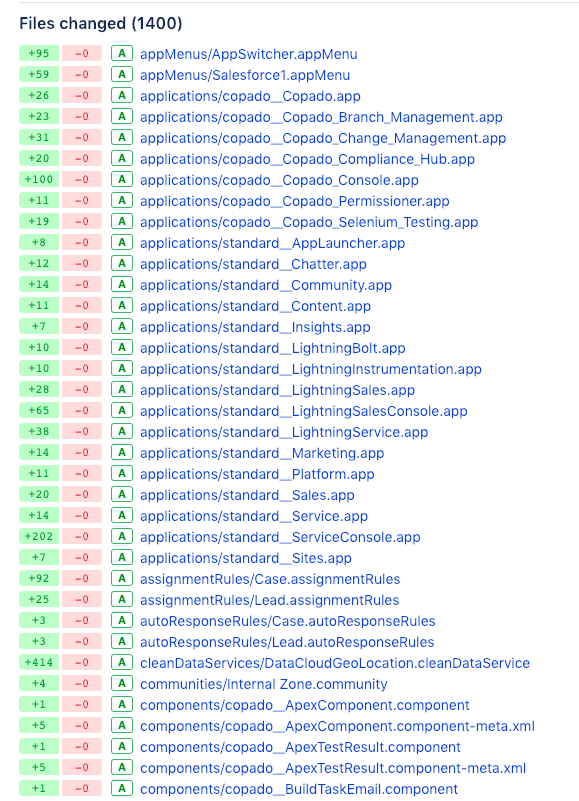 Alternatively, you can use Copado's Snapshot differences feature to make a comparison between your production org and the Git commit from your latest snapshot. Copado will calculate the differences and display them in XML, YAML or JSON format, depending on your choice.
Once you have reviewed all the differences, you can create a standalone metadata deployment to deploy the differences or commit changes to commit the differences on a user story.
---
---