Reviewing Compliance Scan Results
Copado scan results hold the list of compliance findings detected in a compliance scan, a reference to the object record that triggered the scan, and the environment where findings occurred.  
There are different places where you can review scan results, depending on where you requested the scan to be executed (see the article Running a Compliance Scan for more information). If you have run a scan from a User Story record, you will see a Compliance Scan Result related list in the user story. The same applies to Deployment, Git Snapshot and Credential records a Compliance Scan Results related list will appear when you run a compliance scan from these records.
Also, you can review compliance scan results in the Copado Compliance Hub application. To do this, follow the steps below:
Open Copado Compliance Hub.
Navigate to the Compliance Scan Results tab.
Open the relevant Scan Result record.
Review the findings, if any, from the Compliance Findings related list.
Additionally, you can review the compliance scan results in the emails that are sent anytime a scan is completed. You just need to click on the Scan Result-0000000X link: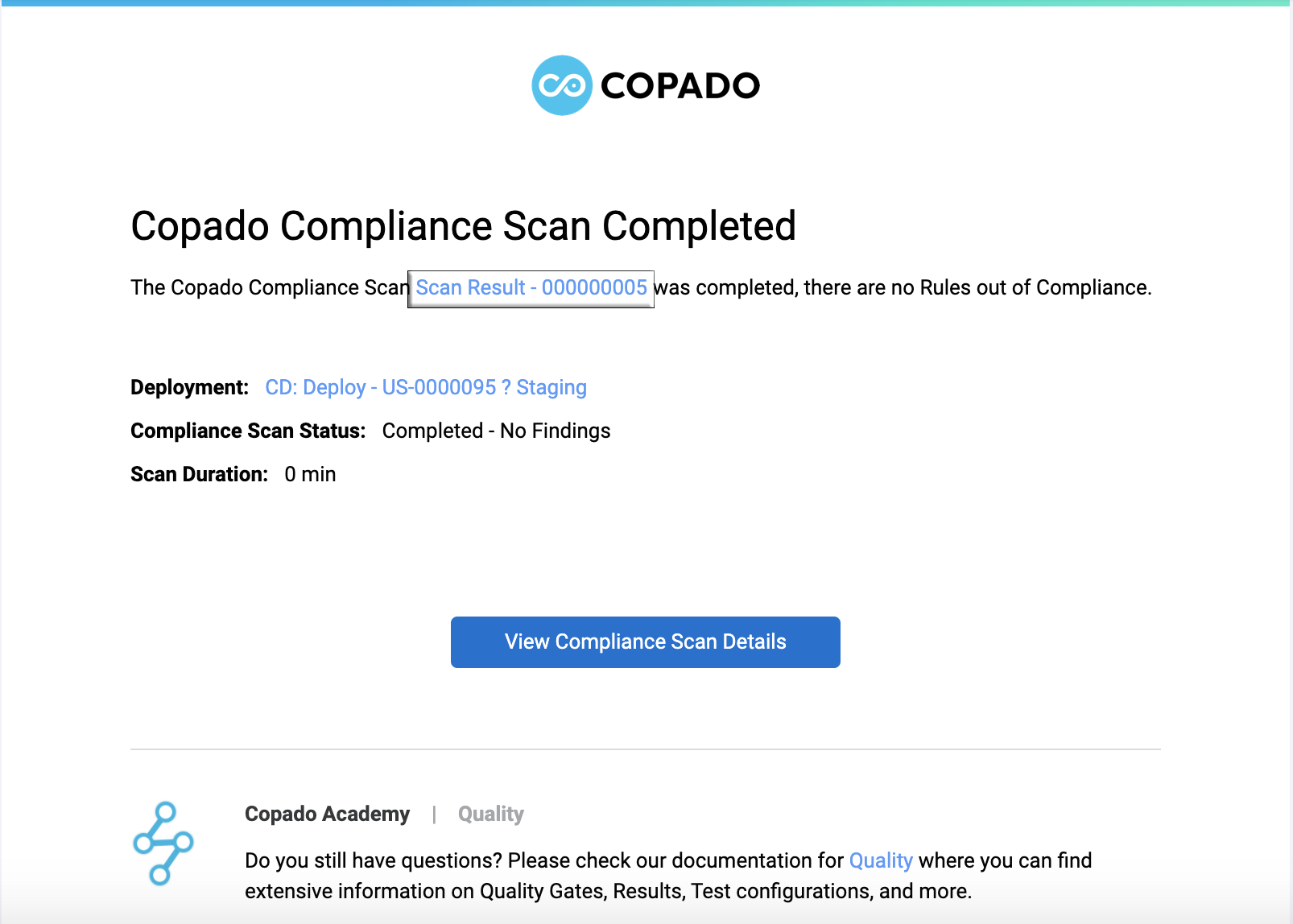 ---
---