Adding a Destination Org to Your Deployment
If you are working with Advanced (multi-step) deployments, follow the steps below to add a destination org to your deployment:
Go to the Deployments tab and click on New.
Select Advanced (multi-step).
Give your deployment a name and select a source org.
The To Org lookup field will be populated. Select a destination org.
If you want to add multiple destination orgs, click on the link Add Destination Org: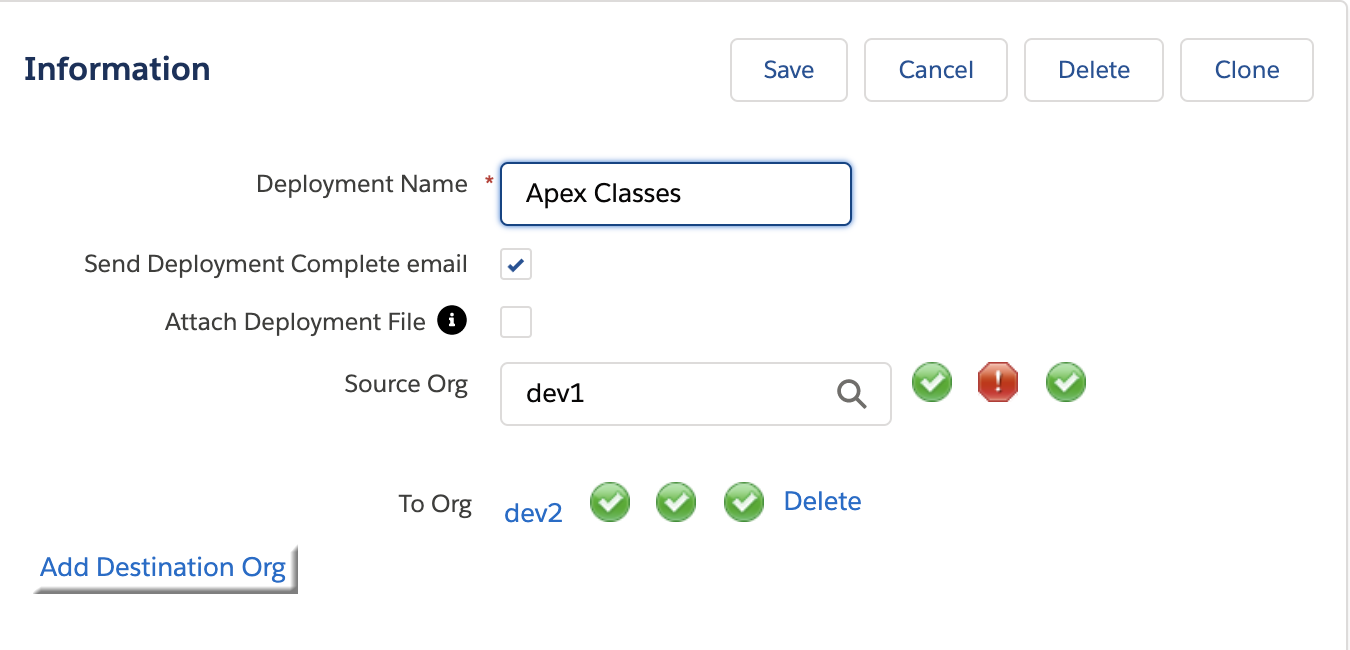 This process assumes that the
Credentials
 records have already been created. If you have not created any credentials yet, please follow the steps included in the article
How to Create a Credential
.
If you are working with Copado Continuous Delivery and your pipeline has quality gates configured, the Add Destination Org button will be disabled when you create a manual deployment.
Bulk Adding Orgs to a Deployment from a Credential View
If you want to add several credentials as destination orgs to a deployment, you can easily do that by clicking on Add to Deployment in the Credentials tab when the All list view is selected:
Select the orgs using the checkboxes to the left of each credential and then click on the button Add to Deployment:
Select a deployment in the lookup field and click on Save.
---
---