PMD SCA Results
Whenever you run static code analysis, Copado generates an SCA Result record. To locate the latest SCA Results from a User Story or a Credential, navigate to the Static Code Analysis Results related list: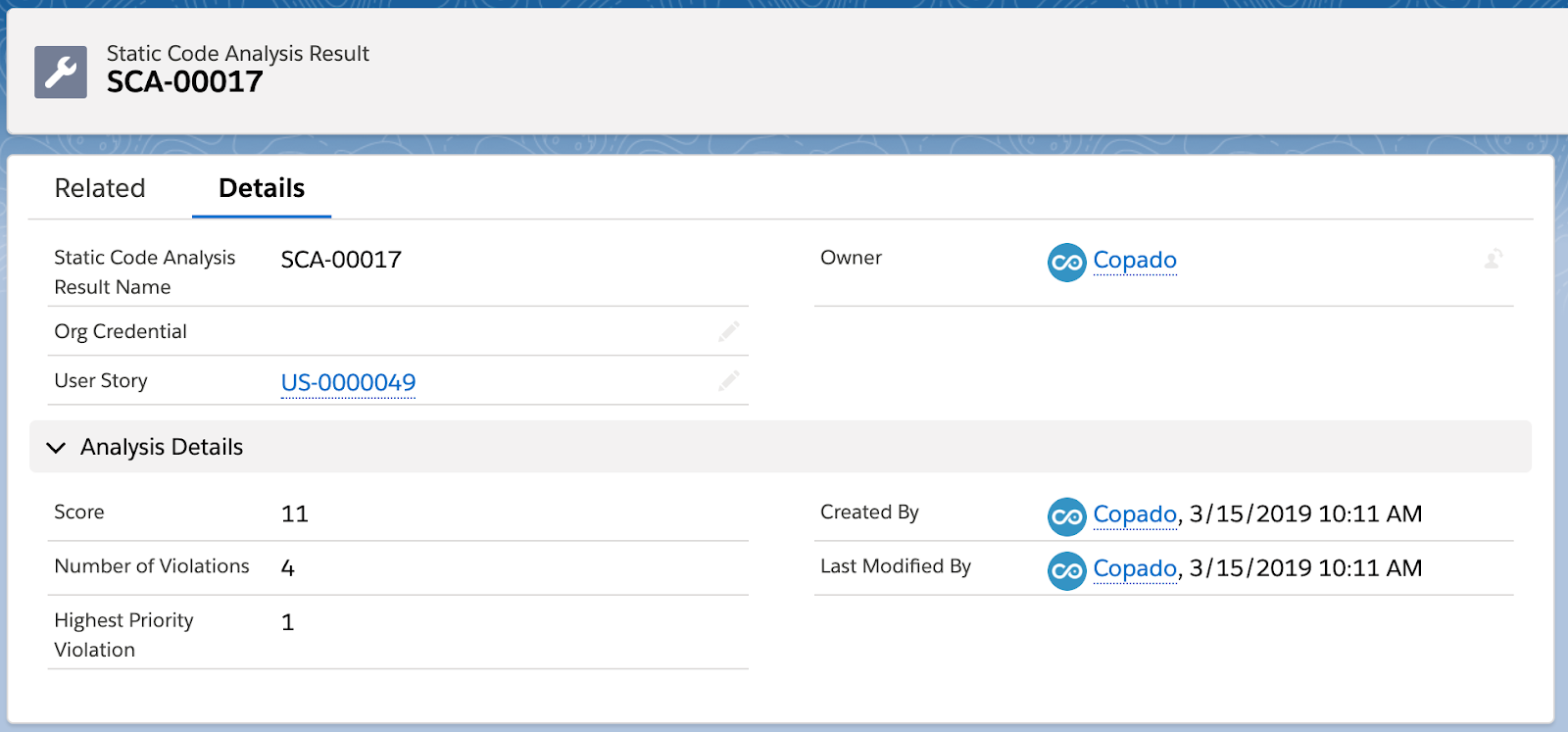 The Score is the aggregate of the score of all rule violations. The scoring of a rule violation is calculated by subtracting the violated rule's priority number from 6. Violated rules with a high priority number will throw a high static code analysis result which means that the higher the result the more probable it is to reach the maximum static code analysis score.
The static code analysis result also provides information on the number of violations and which was the priority of the highest priority rule violated.
Review Promotion Static Code Analysis Results
This feature is only available if you are using PMD.
In the Promotion record, under the Static Code Analysis Summary tab you will find a summary of all the static code analysis results of the user stories included in that promotion:

When you add a user story to a promotion, Copado adds the latest score of the violated rules linked to this particular user story to the Static Code Analysis Score graph on the Promotion page.
This summary also displays the Average Score, the Worst Score, and the Worst Scored User Story.
To learn more about PMD, check out the article PMD SCA Violations.
---
---