How to Deploy Data Templates as Part of a User Story
When working with user stories, Copado allows you to seamlessly deploy data across your pipeline by means of a Data Template user story task. 
Let's say you have a user story where you need to create five new products and their configuration. Once you are done creating the products, you can deploy them to other upper environments in your pipeline by adding a product data template to your user story in a user story task.
Let's take a look at the step-by-step process:
Open your user story.
Navigate to the Deployment Tasks related list and click on New.
Give your deployment task a name and select Data Template from the Type drop-down menu.
Select an option in the Perform Deployment Task picklist field. Deployment tasks can be executed before or after the Git promotion step depending on your needs. It doesn't matter which option you choose in this case, since all you want to deploy is the product template.
Select your product data template in the Data Template lookup field or create a new one if you don't have one. Your task should look like this:

Click on Save.
Since you want to deploy only the five products you have created as part of your user story, navigate to the Task Details section and click on the pencil icon in the Template Filter field to filter the template and just deploy the relevant data:


This filter will only be applied to the deployment of that particular user story. If your product template had any other filters applied, those filters won't be overridden except for that user story deployment.
Once you are done, you can add other deployment tasks, if desired, and go ahead and deploy the user story by flagging the Ready to Promote or Promote and Deploy checkbox.
Upon deployment, the Data Template deployment task will be converted into a Data Template deployment step and deployed on its own or together with any other deployment steps if you have added other tasks or committed any metadata on the user story.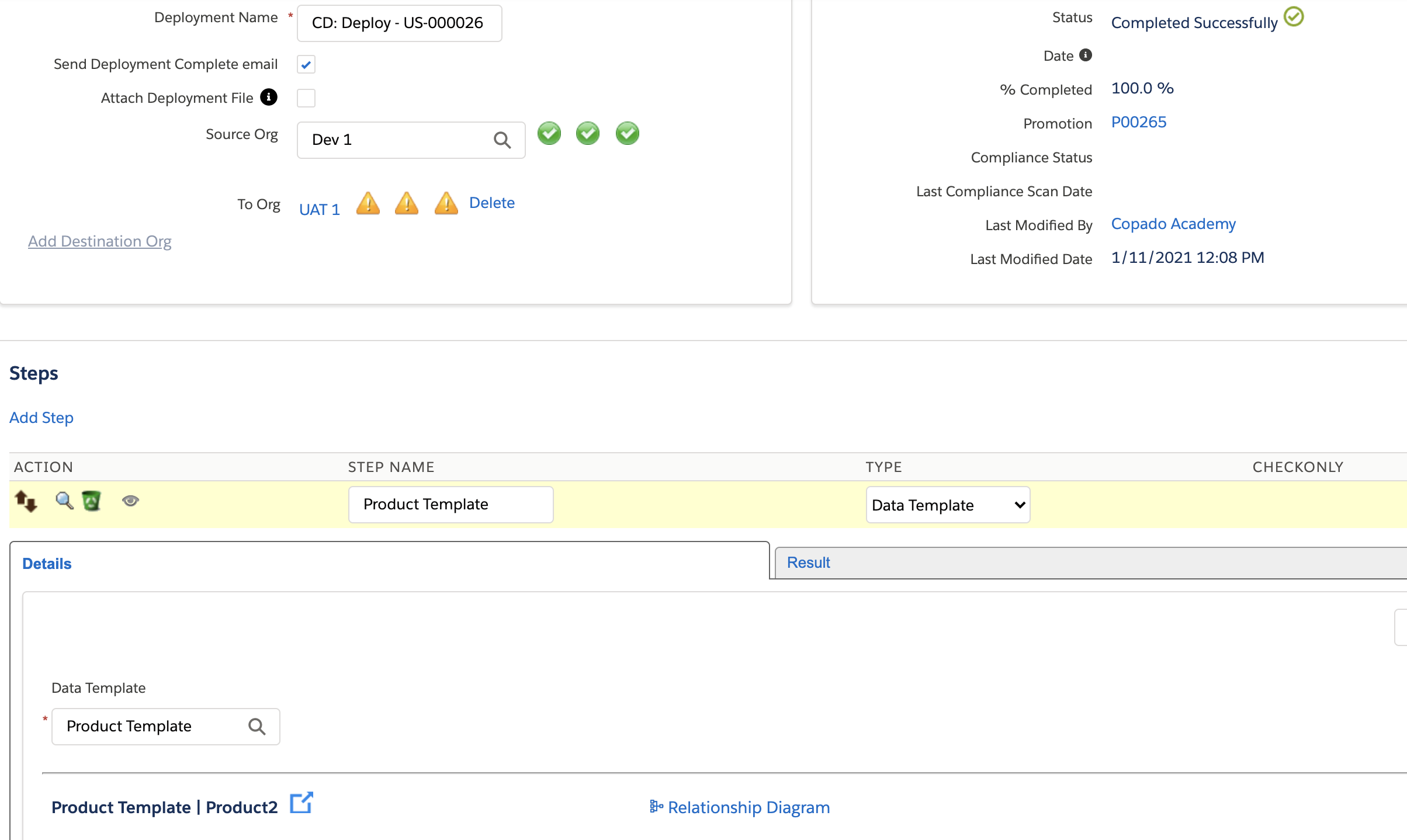 ---
---