Pipeline Configuration
Introduction
The Pipeline Configuration page in Copado Continuous Delivery enables you to view and manage the environments and their connections, and manage connection behaviors to automate promotions and quality gates: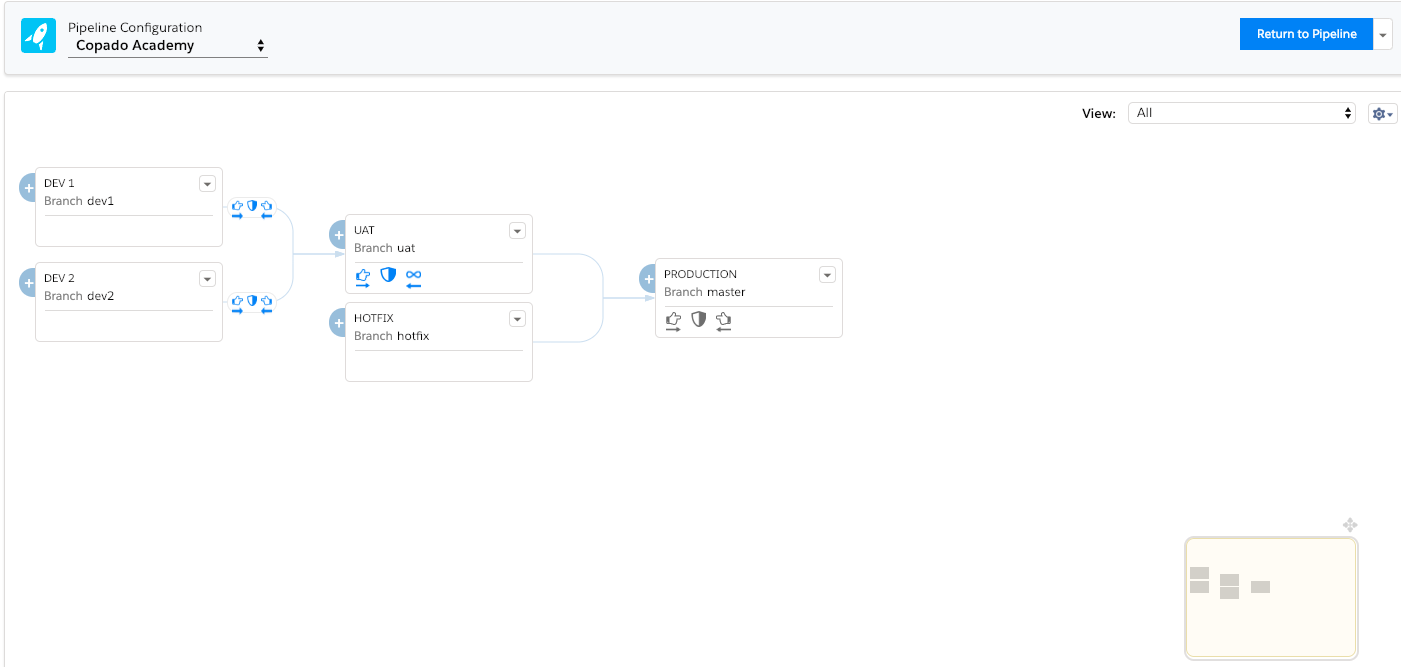 Icons and Actions on the Pipeline Configuration Page
Icons
Let's take a look at the Pipeline Configuration page and see what the icons on this page mean: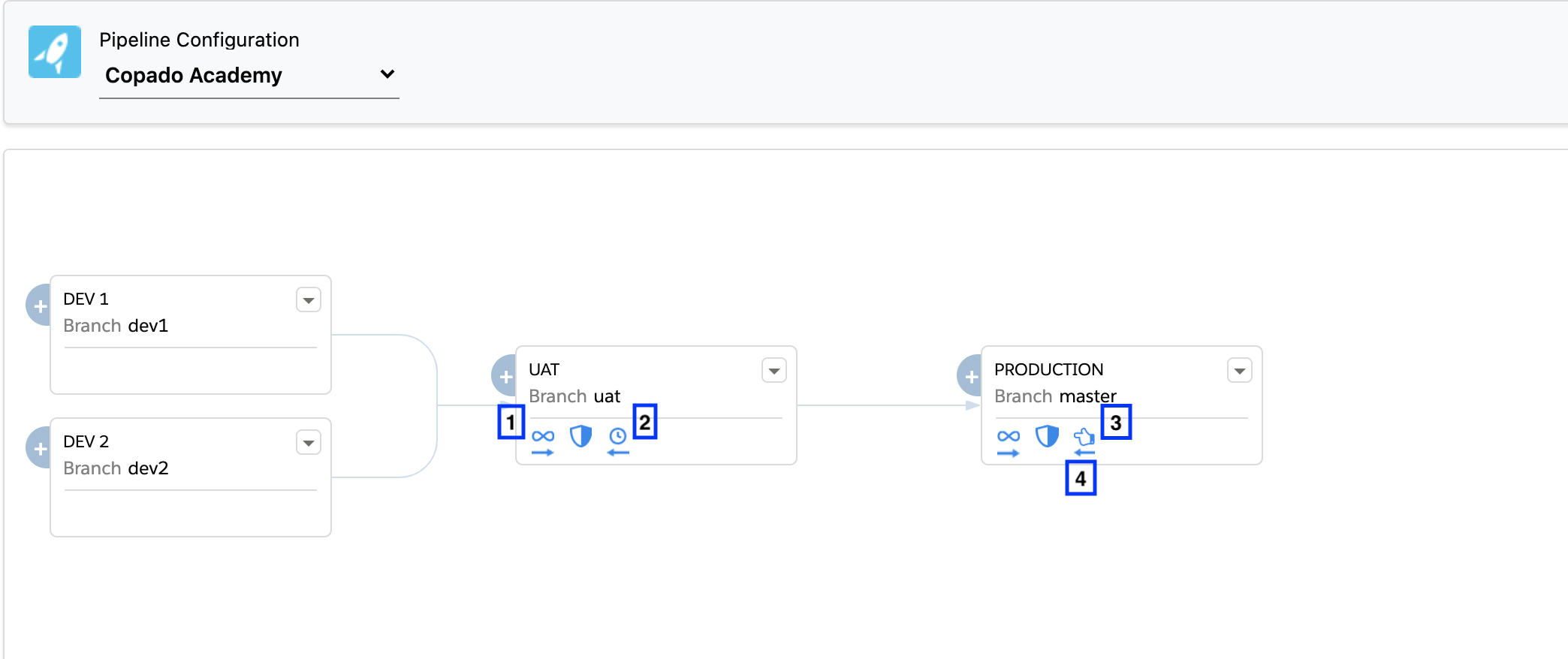 The infinity icon indicates that there is an automated promotion or back-promotion. 
The clock indicates that there is a scheduled promotion or back-promotion.
A hand icon indicates that the promotion or back-promotion is manual.
The left and right arrows indicate whether the manual, scheduled or automated deployment corresponds to a promotion or a back-promotion. For example, if you look at the UAT environment in the pipeline above, there is an automated promotion and a scheduled back-promotion. 
If the icons are greyed out, this means that there is no connection behavior applied. In this case, both promotions and back-promotions must be performed manually.
Menu Actions
From the header of the Pipeline Configuration page, you can perform three actions:
Click on Return to Pipeline to go back to the Pipeline page.
Click on Variables to set environment variables - these allow you to replace values in metadata as part of a deployment.
View Pipeline Details: This opens the Salesforce record detail page for the pipeline.
Within the environment box, you can click on the shield icon to create a connection behavior
or on the drop-down menu to edit the environment. If you already have a connection behavior on that environment, two more options will be displayed, Clone Behavior of Incoming Connection and Clone Behavior of Outgoing Connection:

Next, take a look at the Connection Behaviors article to learn more about the different automations and quality gates you can apply throughout your release management process with Copado Continuous Delivery.
---
---