Copado Change Management Integrations
Overview
Copado can integrate with several external management systems maintaining a bidirectional synchronization of your items between the Copado Developer application and your external provider. 
Copado's Agile Integrations package currently has a built-in integration with two major management systems, Jira and Azure DevOps (formerly known as Microsoft VSTS) 
This new unlocked package replaces the previous open-source version, which means you will now be able to upgrade this package easily. If you choose to install the new unlocked package, you will no longer need to uninstall a previous package and re-install it if you want to upgrade to a future version of this package.
Installation and Setup
You can find the links to install the package in the DevOps Exchange section in our Success community: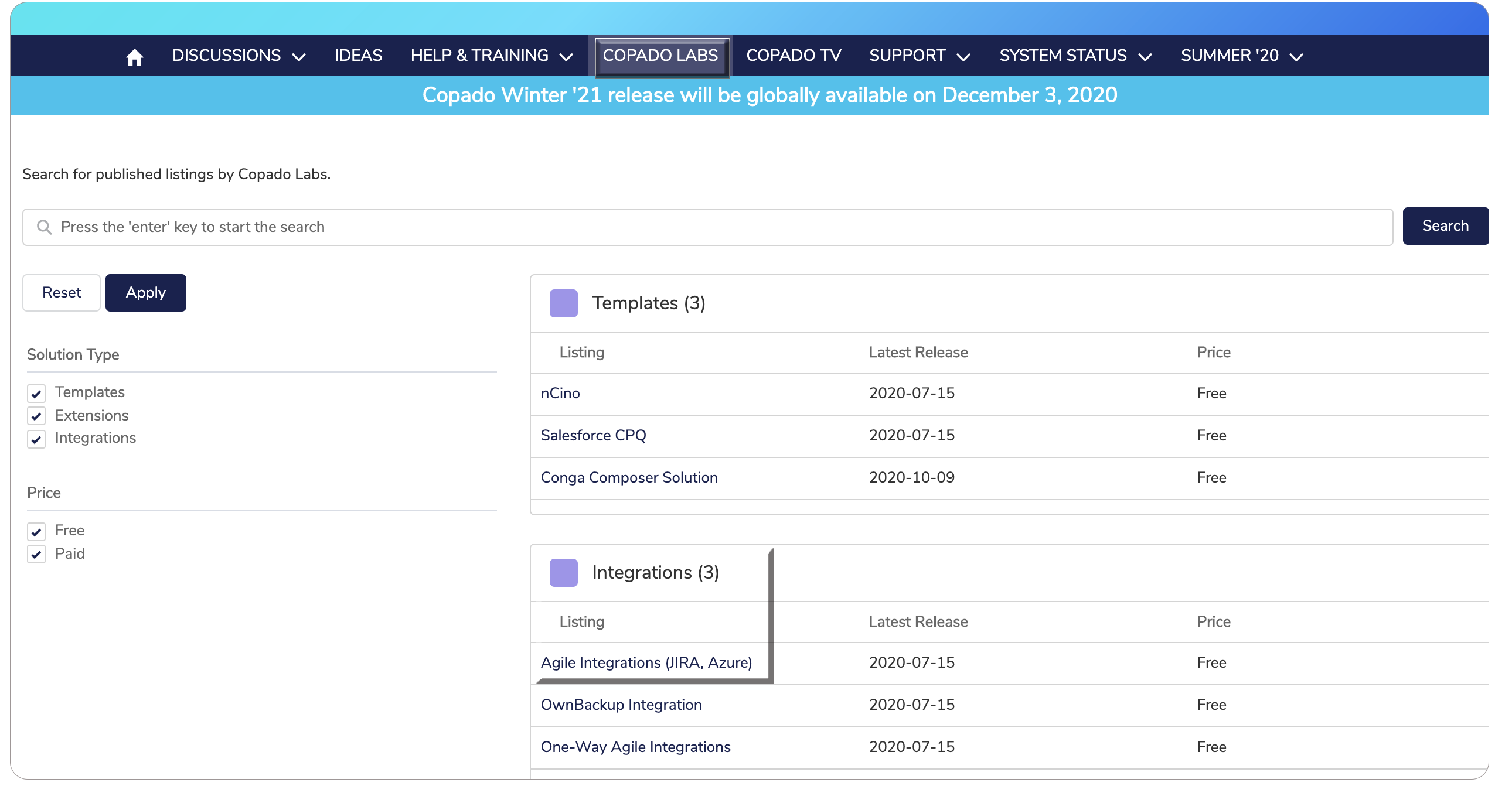 Once you have installed the package, please refer to the relevant article, Jira Integration Setup or Azure DevOps Integration Setup, to complete the setup. If you are working with Jira on premise, please check out the article Jira On Premise to proceed with the setup.
Other Planning/ALM Tools
If you are working with other providers, please check out this repository: https://github.com/CopadoSolutions/CopadoIntegrations.
---
---