Commit Process in Multi-Cloud
If you have already completed the configuration steps and have created your multi-cloud pipeline, you can start building your user stories to commit your changes and move them across your multi-cloud pipeline.
To commit changes in Multi-Cloud, you can use three different methods:
The Copado CLI (this is the only option available for the Heroku and MuleSoft solutions).
The UI.
An automated process.
Please note that you cannot commit changes to the same user story both from the UI and the CLI. Doing so can overwrite previous commits in the user story.
Let's take a look at each of these options.
Committing from the CLI
To commit changes to a user story using the CLI, follow these steps:
First of all, create a user story in Copado (select the environment where you have made the changes as the user story environment and the corresponding credential):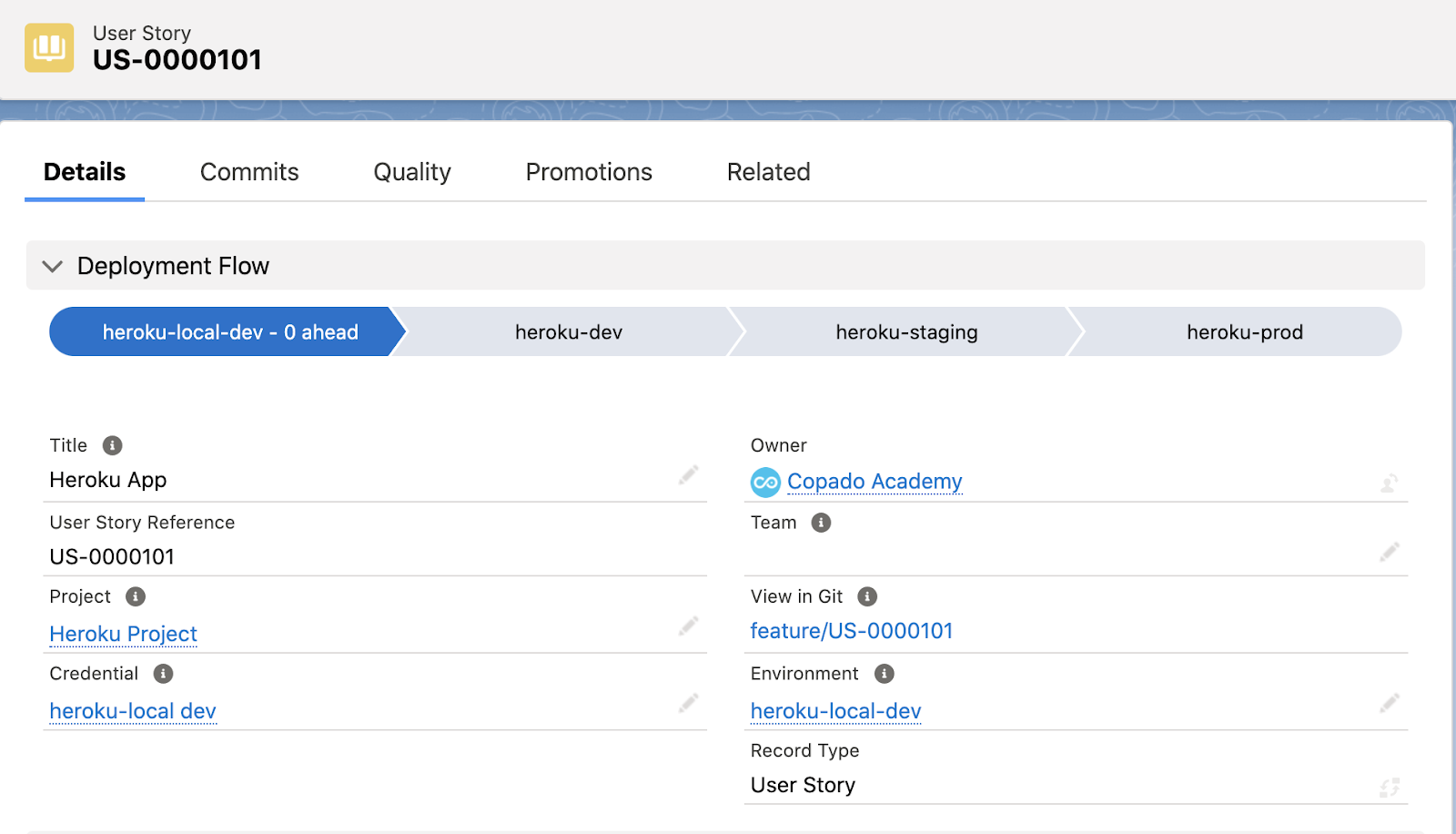 Then, use any sfdx copado:work:set command to configure that user story to work with the CLI (see the CLI Commands article for more information). When you use this command, Copado also creates the feature branch where the changes will be committed.
Next, use the git add and git commit commands to add the files you want to commit.
Once the files are ready, use the sfdx copado:work:push command to commit the changes to the user story. Copado will display these files on the metadata grid on the user story and create the corresponding User Story Metadata records:
Committing from the UI
To commit changes from the UI, follow these steps:
Create a user story and select the environment where you have made your changes together with the corresponding credential.
Fill in any other relevant fields, e.g., the project or the release.
Click on Commit Changes at the top right corner of the page.
Copado will display a table with the files available for selection. Select the files you want to commit and click again on Commit Changes.
Next, in the modal that appears, provide a commit message and select the base branch for your commit.
Click on Commit.
Committing from an Automated Process
To execute a commit programmatically, you can invoke the Copado commit action from a flow or call this action via Apex.
Flow
Drag an Action element to the canvas and select the Commit changes action: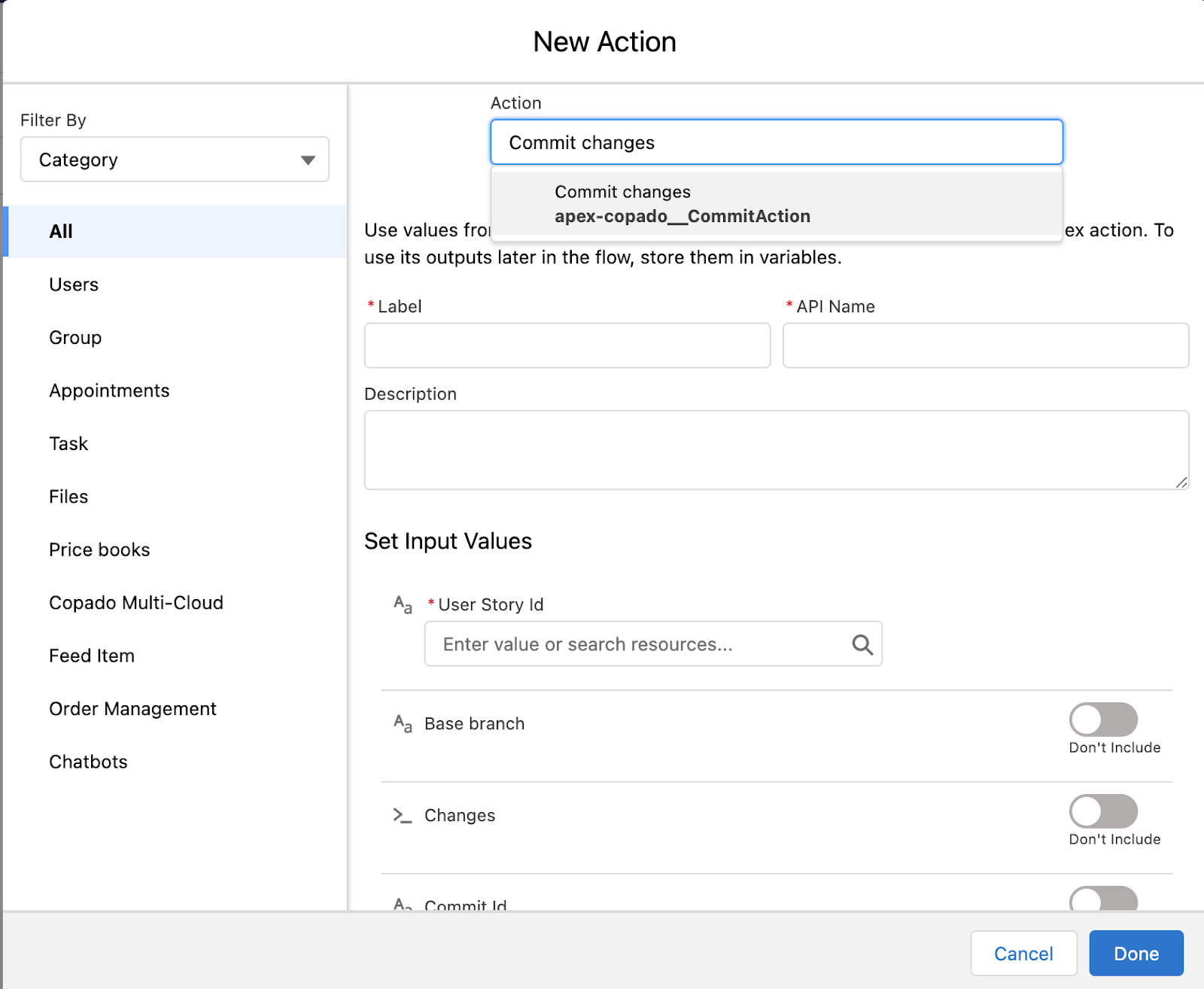 Now that you know how to commit changes, review the article Conflict Resolution in Multi-Cloud to learn how Copado handles merge conflicts and the article Deployment Process in Multi-Cloud to see how you can deploy your changes to the next environment.
---
---