Getting Started Page
The Getting Started section has a set of tabs to make the first steps in Copado much easier to follow. These tabs include a help section with a link to the relevant documentation for more information:

General Tab
In the General tab, you have direct links to useful information such as Copado documentation, support, and the Copado blog:

Credentials Tab
In this tab, you can create a new credential, see a list of existing credentials, authenticate credentials and navigate to an environment by clicking on Open Org. You don't need to navigate or switch from one section to another. Once you have validated your credential, it will be available for use as part of a CI process: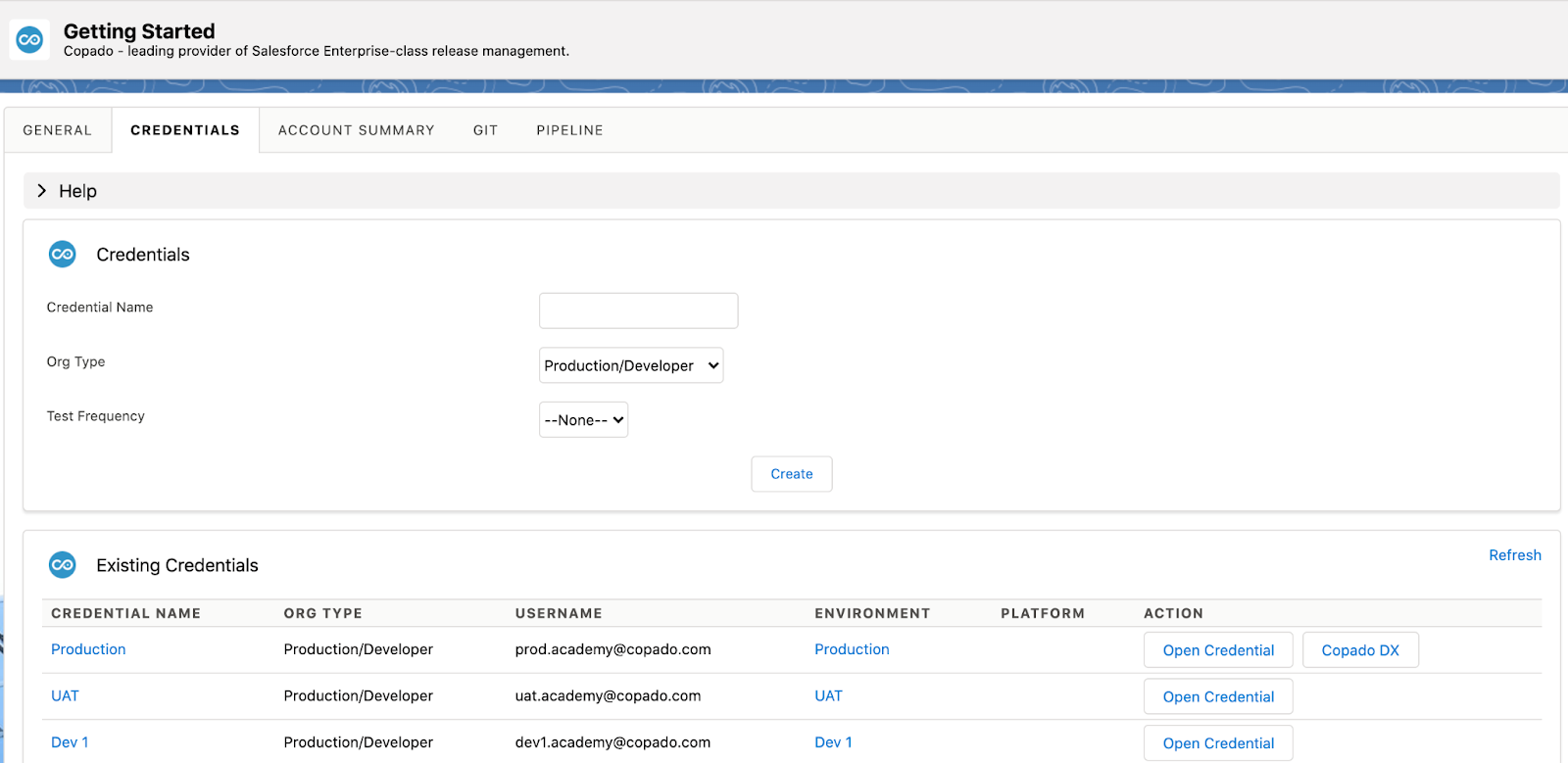 Account Summary Tab
In this tab, you can find two main sections:
License Manager: Here, you can see your current licenses and click on Assign Licenses to navigate to the Copado License Manager.
Account Summary: Here, you can see your personal API key and click on Create/ Reset to reset your key or create a new one: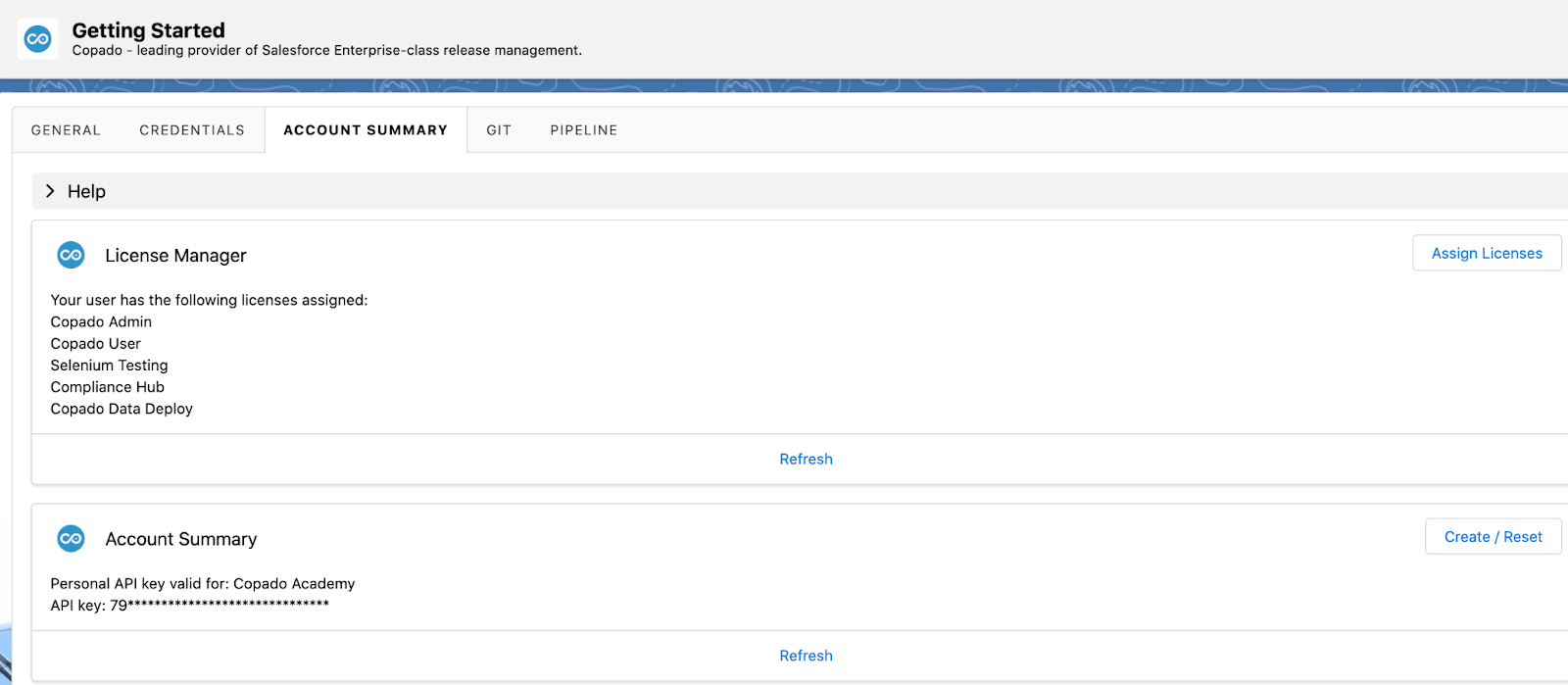 Git Tab
In this tab, you can select an existing Git repository to view the related Git snapshots or create a new Git repository or new Git snapshot: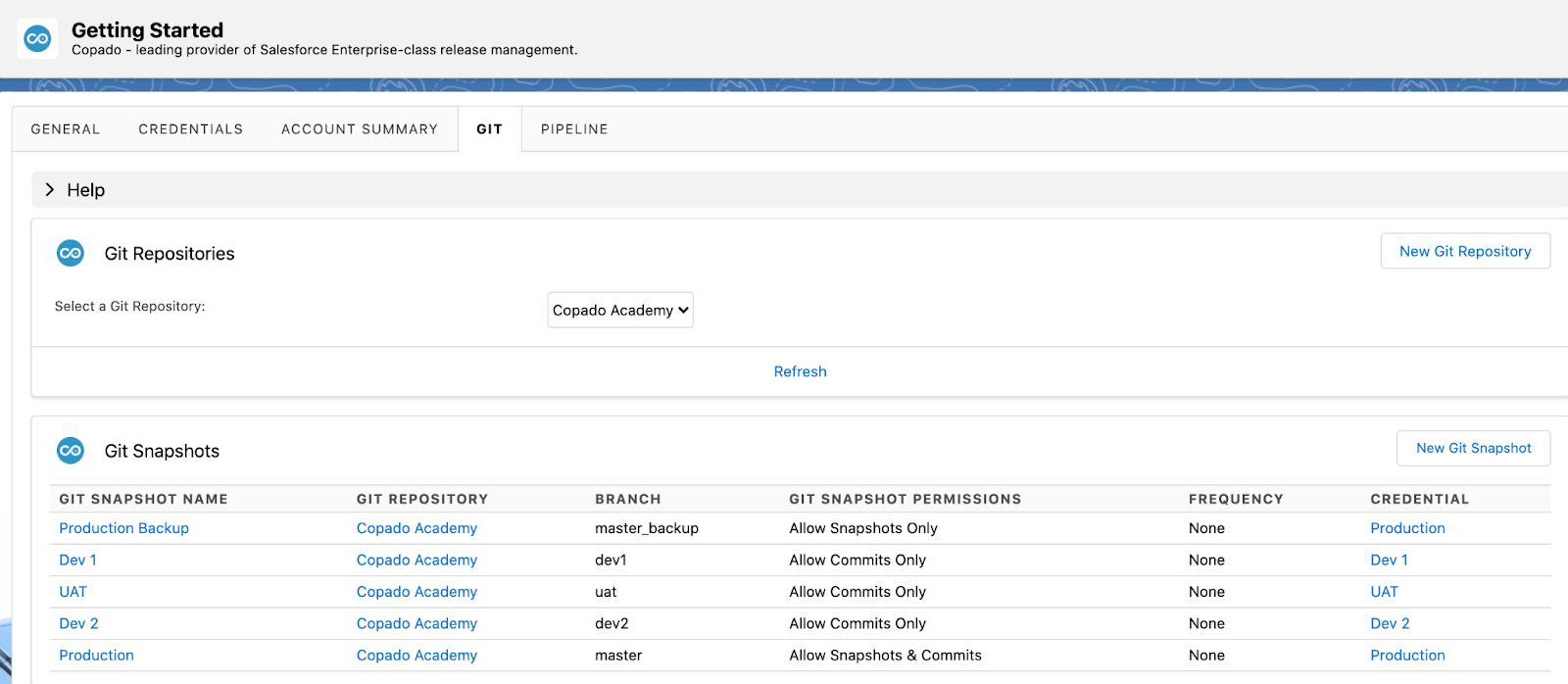 Pipeline Tab
From the Pipeline tab, you can select an existing pipeline, view the related pipeline connections and create a new pipeline or new pipeline connections.

---
---