Validating User Stories
The validation deployment button has been removed from the destination path, and a new custom button named Validate Changes has been added to the user story layout.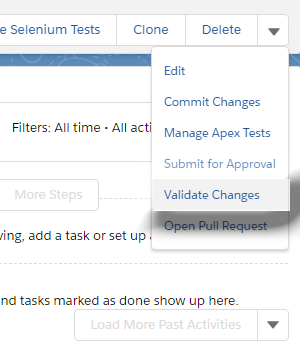 In order to validate user stories, follow the steps below:
Navigate to the relevant User Story record.
Click on Validate Changes.
You will be redirected to the intermediary page where the action is being processed. Once the validation job is completed, you will be redirected to the user story layout again. If you do not want to wait, you can return back to the user story by clicking on the Go Back link.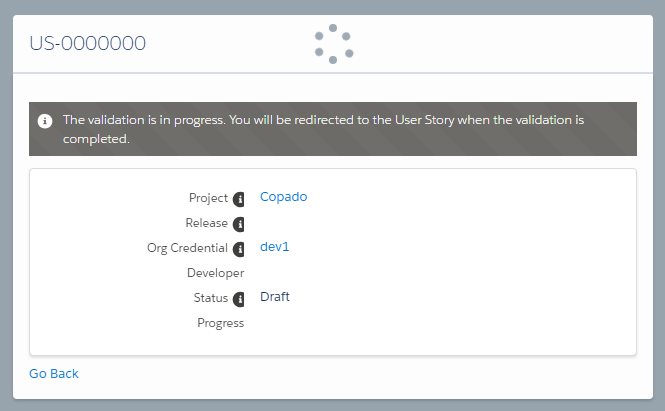 On the User Story page, you can review the validation information in the Validation Deployment Results section.

If there is a following commit after the validation, the Last Validation Status will be updated to Outdated in order to remind you to validate once again with the latest metadata in the user story.
---
---